About the Project
The Problem
African healthcare systems (and other developing nations) struggle to retain physicians and trained workers. 
Inability to provide primary care to populations due to lack of resources 
Projects that are unsustainable i.e. are unable to become independent 
The Chalala Project: A New Model of Healthcare for Africa 
Interdisciplinary center 
Staff with Zambian physicians and train healthcare workers of all fields 
Utilize foreign expertise in training personnel 
Create culture of excellence with adequate compensation 
Establish a center in the city 
Use money from services in the city to fund subsidized care in remote areas and for those who cannot pay 
Achieve sustainability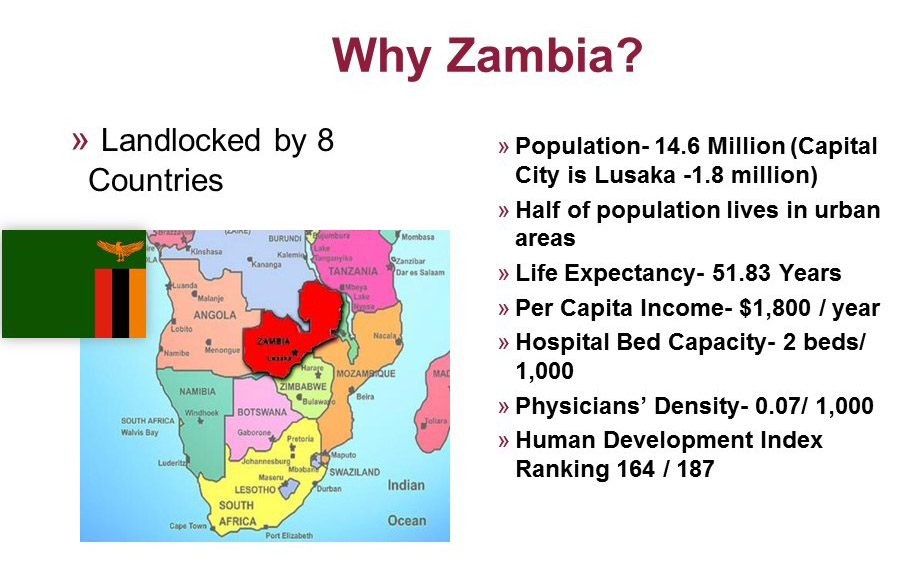 Healthcare situation in Zambia:
Among communicable diseases, HIV/AIDS account for 65% of all deaths 
60% of population below poverty line, 42% in extreme poverty
Access to safe water only 41%
"Clear evidence that access to essential health care in Zambia continues to be inhibited by the inadequate provision of quality and affordable health care. In all major health concerns, there is a clear problem of under provision of health services." – SWECARE – Zambia Healthcare System
Operates with less than half the required and WHO recommended human resources for health workforce in all categories 
Lacks capacity for specialist diagnostic and treatment services 
Why did we pick the Chalala Project?
Financial need
Great people on the project site
Full support of AHI (Adventist Health International) and LLU for our class to be involved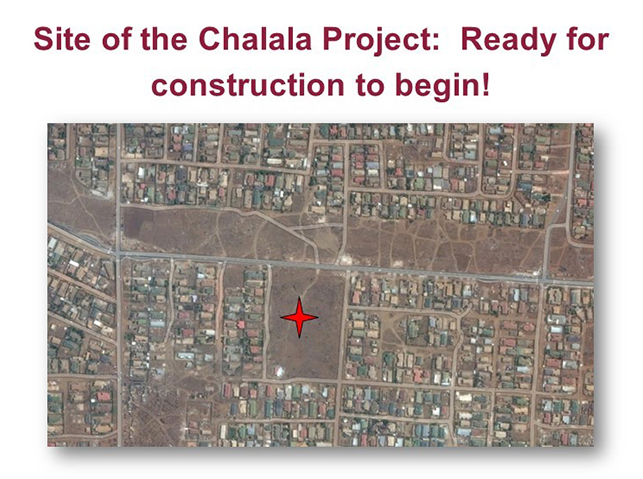 The Chalala Project will be a multi-speciality Outpatient Clinic to provide exam and treatment space for approximately 21,000 out-patient visits per year 
It will include exam rooms, procedure rooms, a optometry shop, an eye exam room, a dental exam room, a dental lab, a procedure room, a clinical laboratory, an outpatient pharmacy, and an imaging (X-ray) Unit.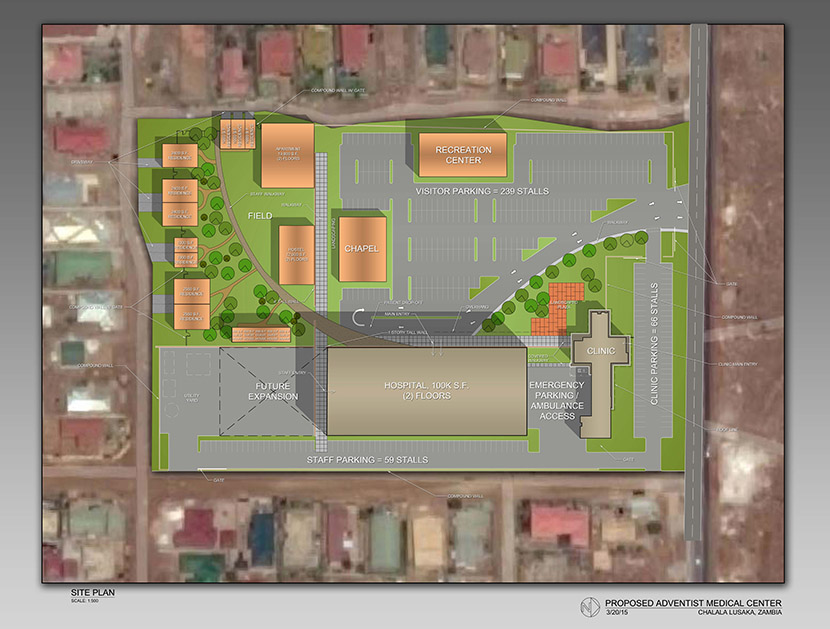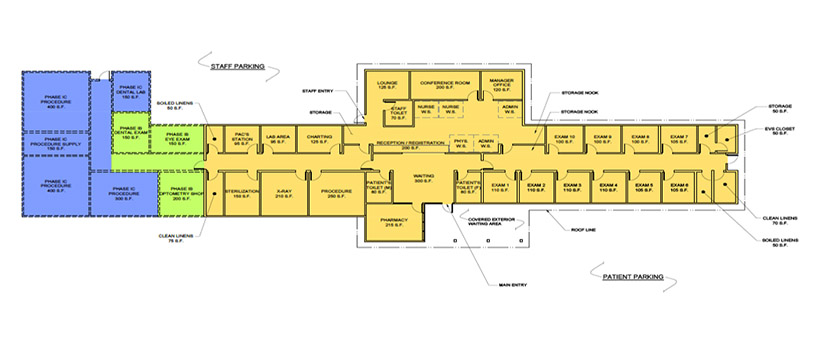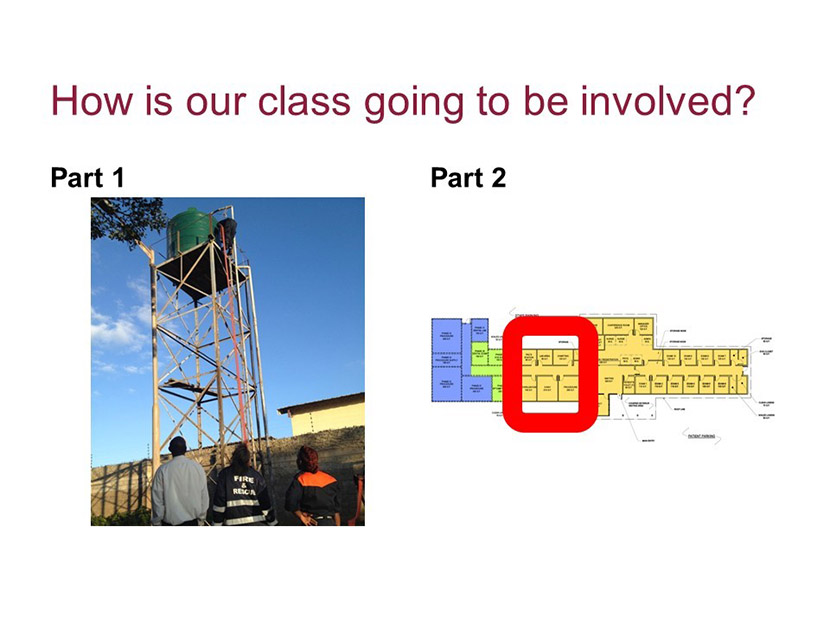 Part 1: Water-tower construction 
Critical to provide water storage and water pressure
Goal: $2,000 
Part 2: Fund construction of and then supply with medical equipment one wing of the project