Donate
Donate Here
The Red Zone Mission Presentation: Video of the first-hand account of a surgeon who risked all during Liberia's Ebola Crisis
Our class, the Loma Linda University School of Medicine Class of 2016, has partnered with Cooper Adventist Hospital in Monrovia, Liberia for almost three years. We have done extensive fundraising for this project, and you can find details about that here.
Our commencement speaker, Gillian Seton, MD, is a surgeon who has dedicated her life to serving Liberia's poorest. She moved to Liberia before the Ebola crisis had started. And, in July of 2014 when Liberia sunk into the dark chapter of Ebola, she volunteered to stay at Cooper Adventist Hospital and keep the hospital running. Her story of sacrifice, duty, and risk, all because of her selfless desire to serve is an inspiration to all who hear her story. 
Our class invites you to a special event where Dr. Seton will be sharing her stories of serving in Liberia. These will be stories you won't want to miss hearing. Join on on May 28 at 4:30 pm at the Damazo Amphitheater on Loma Linda University's campus.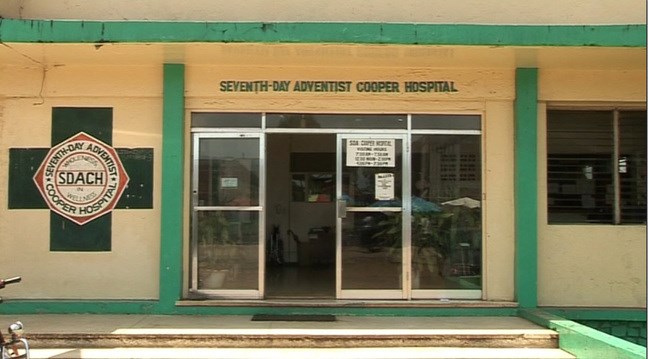 Project Overview
When Cooper SDA Hospital was built in the late 1970s, it was primarily a private, elective surgical center for Liberia's elite. Following Liberia's coup and civil war in the 1980s, the Cooper family who built the hospital, gifted it to the SDA church. Since that time, it has focused on providing care to the underserved of Monrovia. The Ebola epidemic in West Africa has greatly stressed the public health system in Liberia. In early August of 2014, when the virus reached Monrovia, Cooper Hospital was the only hospital able to remain open. Three other hospitals were converted into Ebola treatment centers. These hospitals do not accept general medical and surgical patients; instead, they function as isolation wards for Ebola patients.
Cooper has since seen a tremendous increase in patient flow, which has stretched the resources of this tiny hospital. Adventist Health International is supporting the day-to-day needs of Cooper Hospital. However, there are several chronic needs that are exacerbated by the Ebola epidemic. Below is a brief summary of the project. Each of these aspects will benefit Cooper SDA Hospital both in the short- and long-term. Cooper's leadership identifies these projects as urgent upgrades to help the hospital deal with the Ebola crisis and to develop better trauma care in the long term.
Update
Ebola is still waging a deadly war in West Africa. While we don't see it as much on mainstream media anymore, every day, there are people who are living with the aftermath of the Ebola epidemic.
Ebola wrecked the economy. Ebola created a food crisis. Ebola destroyed a struggling health system. Ebola lives on through the fear it created.
Perhaps most concerning, however, is that Ebola continues to be transmitted in Liberia. While Guinea has been declared Ebola free on December 29, 2015, the situation in Liberia is different. As recently as late November there was a case of Ebola documented in a previous survivor – months after the country was declared officially Ebola free. Now, with a recurrent case and the transmission to several other people, the fear is that it may be almost impossible to fully eradicate the disease.
So where does this leave Cooper Hospital? Ebola claimed the lives of about 11,000 people in West Africa. But the effects the Ebola epidemic are deeper than this. Cooper Hospital was one of the only facilities to remain open for non-Ebola patients. At one point, this small, 50-bed hospital was the only hospital in the entire country that was open to treat patients with things like obstetrical complications, urgent surgical cases and common medical diagnoses like strokes.
Gillian Seton, MD, is a graduate of Loma Linda University who chose to work at Cooper Hospital to keep its doors open throughout this challenging time. Others, including Drs. Appel, Shank and Saunders also risked their lives to serve Liberia's people. The needs at Cooper Hospital continue to be overwhelming. Sanitation facilities are lacking and OR facilities are cramped. Cooper Hospital still needs a proper Emergency Department.
While our class has raised a funds to complete the projects listed above, construction has yet to begin because of the lack of materials and labor. Liberia's economy is just beginning to rebuild and it will take time to start adding infrastructure to the hospital.
However, the LLUSM class of 2016 is still working to raise funds for the hospital. Cooper Hospital is still in need of a generator and a reconfiguration of its location and exhaust system.
Why does Cooper Hospital need this? Currently the hospital's generator has the exhaust system that fills the patient courtyard with smoke. This is obviously deleterious to the health of patients and staff. Secondly, the generator is located next to the staff quarters, thus making sleep and sanity hard to achieve while a noisy, out-of-date and inefficient generator is running. Most significantly, the current generator is unreliable, thus making it unsafe to carry on operations at the hospital because of the necessity of consistent power to supply the operating rooms.
Please partner with us in praying for Cooper Hospital, Liberia and the Ebola crisis that continues to affect Liberia.
Amount raised so far = $100,524
PHASE 2
Generator
New generator
Extended exhaust pipe and noise insulation
Repair of generator housing wall
Cost: 20,000 USD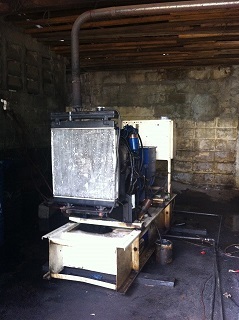 PHASE 1 (Completed= $ 51,736.46 raised)
Operating Room (OR) Ramp
Current access to the Operating Room is via stairway
Difficult and unsafe to transport complex trauma cases to OR currently
Ramp connecting Emergency Room to will allow Cooper to provide care to more acute patients
Will facilitate trauma surgery training
Cost: 25,000 USD
OPERATING ROOM REMODELING
Current OR suite only has one sink for surgery prep, cleaning soiled instruments and staff toilet
Poor sanitary practices lead to higher infection rates and complications
Currently no air conditioning in the OR
Upgrade of current sink for scrubbing into surgery will allow for better care
Remodeling of OR suites will allow for separate "clean" and "dirty" areas
Cost: 5,000 USD
ER RENOVATION
Current ER space is insufficient for effective triaging of medical needs
Poor access to x-ray room and no efficient access to the OR
Building new additions to front of hospital will allow expansion of hospital intake area
Will allow Cooper Hospital to become a leader in trauma surgery care and training
Cost: 10,000 USD