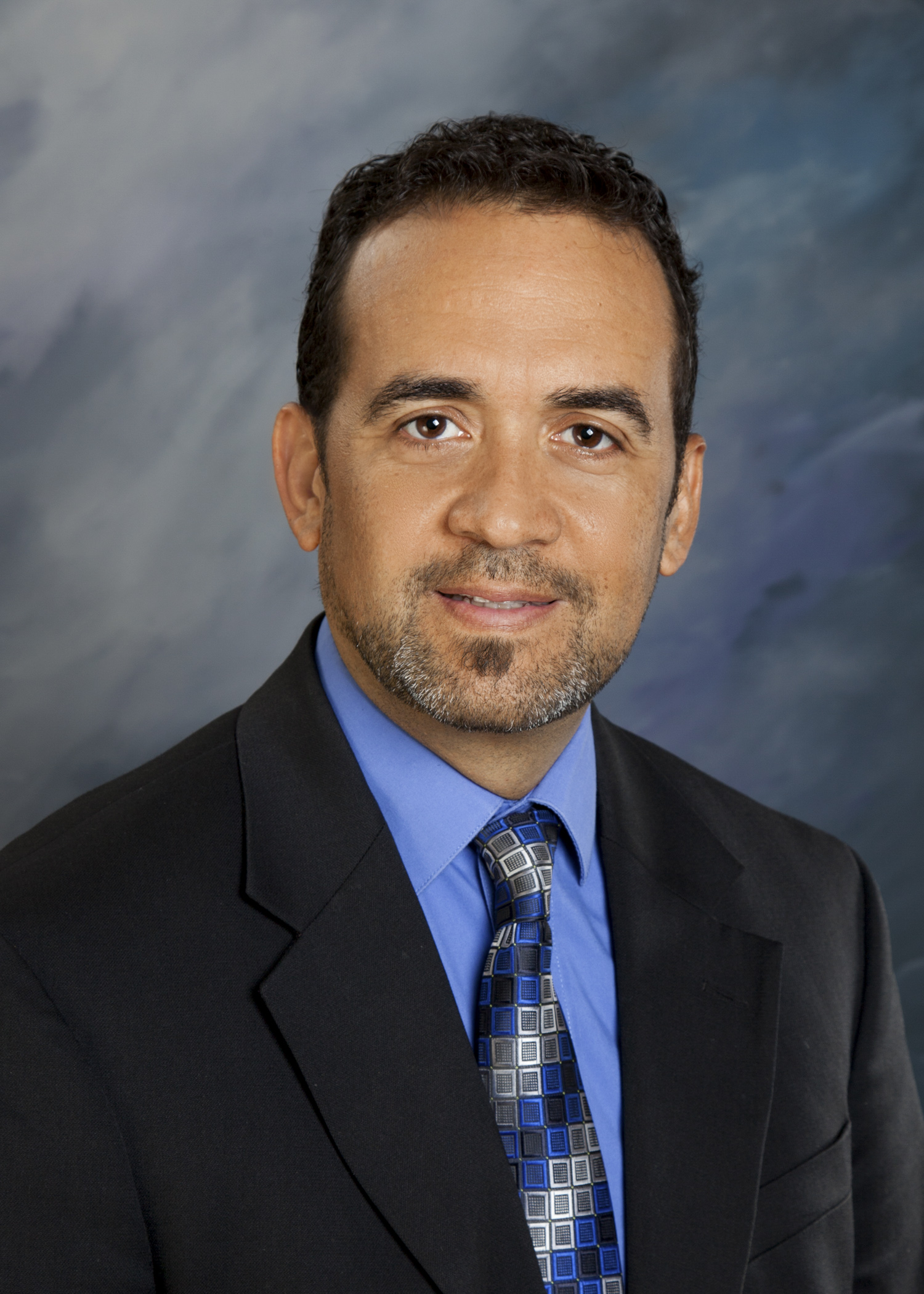 Professor, Global Health
School of Public Health
Research Interests
Juan Carlos Belliard (Ph.D., Claremont Graduate University, M.P.H., Loma Linda University) teaches in the areas of culture and health, traditional, complementary and alternative medicine, ethnographic research methods, health disparities, and migrant health. He applies service-learning methods to his teaching in local communities (Southern California) and in field courses in Latin America. Dr. Belliard is also involved in various initiatives that strengthen community-university relationships, serves on the board of the Social Action Health System, a Federally Qualified Health Center serving San Bernardino, and enjoys exposing students to "real world" education through service-learning and community engaged research.  His administrative duties include his position as Assistant Vice-President for Community Engagement and Diversity and Director of the Institute for Community Partnerships (ICP) at Loma Linda University Health. Besides facilitating community engagement and community engaged scholarship between the community and the university, ICP has two strategic areas of focus: a) Promotor/Community Health Worker training, and b) Health career pathways for underrepresented minorities and educationally disadvantaged youth.  
Selected Publications
Arthur, K., Belliard, J., Hardin, S., Knecht, K., Chen, C., Montgomery, S. Practices, attitudes, and beliefs associated with complementary and alternative medicine (CAM) use among cancer patients. (2012). Integrative Cancer Therapies, 11(3), 232-242.
Arthur, K., Belliard, J., Hardin, S., Knecht, K., Chen, C., Montgomery, S. Reasons to use and disclose use of complementary medicine use-An insight from cancer patients. (2013). Cancer and Clinical Oncology, 2(2), 81-92.
Lino, S., Hopp-Marshak, H., Herring, P., Belliard, J., Hilliard, C., Campell, D., Montgomery, S. Using the theory of planned behavior to explore attitudes and beliefs about dietary supplements among HIV-positive Black women. (2014) Complementary Therapies in Medicine, http://dx.doi.org/10.1016/j.ctim.2014.03.002
Roberts, L., Schuh, H., Sherzai, D., Belliard, J., Montgomery, S. Exploring experiences and perceptions of aging and cognitive decline across diverse racial and ethnic groups. (2015). Gerontology & Geriatric Medicine. (Jan-Dec), 1-10.
Kiesser, M. McFadden, J., Belliard, J. An interdisciplinary view of medical pluralism among Mexican-Americans. (2006). Journal of Interprofessional Care. 20(3), 223-234.
Belliard, J., & Ramirez, J. Medical pluralism in the life of a Mexican immigrant woman," (2005) Hispanic Journal of Behavioral Sciences 27(3), 267-285.
Belliard, J., Dyjack, D., Anderson, B. Learning through academic-community partnerships. Quarterly for the National Society for Experiential Education. (Summer, 2005).
Belliard, J. A formative Evaluation of the Community Engagement of a Private Health Professions University. (doctoral dissertation, Claremont Graduate University , 2002)
Belliard, J., Dyjack, D. (2004). Putting the public into the public health curriculum: A case study. Public Health Reports. 119(4) 452-454.
Woods, D., Montgomery, S., Belliard, J., Ramirez, J., and Wilson, C. (2004). Culture, black men, and prostate cancer: What is reality? Cancer Control Journal. 11(6), 388-396.