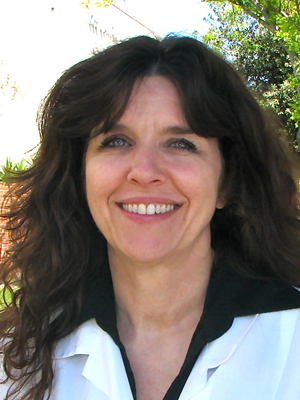 Assistant Professor
Department of Pathology and Human Anatomy
Department Medicine
Department of Pediatrics
Research Interests
Research in Dr. Payne's laboratory focuses on the development and function of human B lymphocytes in health and disease, including the contribution of B cells and other components of the immune system to health disparities diseases.
Studying Normal B Cell Development and Function to Understand the Mechanisms of Disease
Antibody-producing B lymphocytes are generated throughout life from stem cells in the bone marrow. When something goes wrong in the process of B cell production, immune deficiency, autoimmunity, leukemia or lymphoma can result. The approach in Dr. Payne's laboratory is to understand the normal process of B cell development in order to understand what has gone wrong in B-cell mediated diseases and to develop effective treatment strategies. Research in Dr. Payne's laboratory relies heavily on translational approaches that are focused on applying bench research in ways that can address clinical problems (Ann Transl Med. 2015. 3(4):46). Her studies of normal B cell development and function are aimed at translating data obtained from mouse studies into human systems (J Immunol. 2014. 192(10):4610-4619) or hybrid human-mouse xenograft models and using these systems to answer questions that cannot be addressed in animal studies (Immunity, 2007. 26:674). Dr. Payne developed a novel human-only in vitro model of human B cell development that is allowing the laboratory to gain a better understanding of the factors that are critical in early stages of normal B cell development. Her laboratory used this model to identify IL-7 as an essential cytokine in the production of B cells in adults (J Immunol. 2009, 182(7):4255-66.). Her group is currently using this model, as well as human-mouse xenograft models (J Immunol. 2015 Sep 15;195(6):2524-8.) to identify progenitor populations and cytokines that could be important clinically for increasing the T and B lymphocyte production that is often slow to return after chemo or radiation therapy or that declines with age. The work of the lab in studying normal immune cell development has also provided insights into autoimmune diseases such as lupus or rheumatoid arthritis that are mediated by B cells (J Rheumatol. 2015 May;42(5):749-59.).
Identifying Targets for Treatment in Childhood Cancer Health Disparities
B-Cell Acute Lymphoblastic Leukemia (B-ALL) is the most common childhood malignancy. A form of B-ALL caused by overexpression of the cytokine receptor, CRLF2, occurs five times more frequently among children of Hispanic/Latino and Native American ancestry than others and is associated with poor outcome. Xenograft mice produced by transplanting human B-ALL cells into immune deficient mice currently provides the best in vivo model for studying mechanisms and identifying therapies for human leukemia. Dr. Payne's laboratory has established a unique human B-ALL xenograft model that is allowing them to study the CRLF2 signaling pathway in B-ALL. The development of this model has been funded by an NIH Health Disparities R21 award. The CRLF2 alteration is frequently accompanied by defects in the Ikaros tumor suppressor gene. Dr. Payne is collaborating with Physician Scientists in the Department of Pediatrics at Loma Linda University and at other universities across the country to determine the mechanisms by which these defects contribute to leukemia (J Biol Chem. 2009, 284:13869, Pediatr Blood Cancer. 2014. 61(12):2230-5.) and to develop therapies that target them (Blood. 2015, Oct 8;126(15):1813-22.) New treatments for this disease have the potential to dramatically impact the pediatric leukemia patients at Loma Linda University Childrens Hospital who are predominantly Hispanic and Native American and disproportionately impacted by this disease. Dr. Payne's studies to determine the mechanisms by which the CRLF2 signaling pathway contributes to leukemia have been funded by the St. Baldrick's Foundation and Hyundai Hope on Wheels.
Flow Cytometry Education and Training Core Facility
Dr. Payne's laboratory is located in the Center for Health Disparities and Molecular Medicine (CHDMM) where she serves as Director of the Flow Cytometry Education and Training Core Facility. Flow cytometry is a technique important for basic science and translational research as well clinical diagnosis of leukemia and other diseases. Work in Dr. Payne's laboratory relies heavily on flow cytometry and her group provides training in cutting-edge multi color flow cytometry to faculty, students, and staff who work on a number of projects in the CHDMM and laboratories across the campus (Brain Research. 2011. 1370:64-79. Biol Reprod. 2012. 87(5):106. PMID: 22914314. Journal of Virology. 2014. 88(12):6751-6761) .
Selected Publications (selected from more than 40 peer reviewed publications and 4 book chapters)
Payne KJ and Crooks GM (2007). Immune-cell lineage commitment: translation from mice to humans. Immunity 26(6):674-7. PMID 17582340.
Gurel Z, Ronni T, Ho S, Kuchar J, Payne KJ, Turk C, and Dovat S (2008). Recruitment of Ikaros to pericentromeric heterochromatin is regulated by phosphorylation. J Biol Chem. 2008 Mar 28;283(13):8291-300. PMID 18223295.
Parrish YK, Baez I, Milford T-A, Benitez A, Galloway N, Willeman-Rogerio J, Sahakian E, Kagoda M, Huang G, Hao QL, Sevilla Y, Barsky LW, Zielinska E, Price MA, Wall NR, Dovat S, and Payne KJ (2009). IL-7 Dependence of human B lymphopoiesis increases during progression of ontogeny from cord blood to bone marrow. J Immunol. 2009, 182(7):4255-66. PMCID: PMC2659466
Popescu M, Gurel Z, Ronni T, Song C, Hung K, Payne KJ, and Dovat S. Ikaros stability and pericentromeric localization are regulated by protein phosphatase-1. J Biol Chem. 2009, 284(20):13869-80. PMID 19282287.
Dovat S and Payne KJ (2010). Tumor suppression in T cell leukemia–the role of Ikaros. Leukemia Research. 2010, 34:416-417. PMID 19892402.
Francis OL, Payne JL, Su RJ, Payne KJ. Regulator of myeloid differentiation and function: The secret life of Ikaros. World J Biol Chem. 2011. 2(6): 119-25. PMID: 21765977.
Padilla A, Descorbeth M, Almeyda AL, Payne KJ, De Leon M. Hyperglycemia magnifies Schwann cell dysfunction and cell death triggered by PA-induced lipotoxicity. Brain Research. 2011. 1370:64-79. PMCID: PMC3018544
Li Z, Song C, Ouyang H, Lai L, Payne KJ, and Dovat S. Cell Cycle-Specific Function of Ikaros in Human Leukemia. Pediatr Blood Cancer. 2012 Jul 15;59(1):69-76. PMID: 22106042.
Payne KJ, Clyde LA, Weldon AJ, Milford TA, Yellon SM. Residency and Activation of Myeloid Cells During Remodeling of the Prepartum Murine Cervix. Biol Reprod. 2012. 87(5):106. PMID: 22914314.
Benitez A, Weldon AJ, Tatosyan L, Velkuru V, Lee S, Milford TA, Francis OL, Hsu S, Nazeri Kavoos,Casiano CM, Schneider R, Gonzalez J, Su RJ, Baez I, Colburn K, Moldovan I, and Payne KJ. Differences in Mouse and Human Non-Memory B Cell Pools. Journal of Immunol. 2014. 192(10):4610-4619. PMCID: PMC4046845
Williams V, Filippova M, Filippov V, Payne KJ, and Duerksen-Hughes P. HPV16 E6* induces oxidative stress and DNA damage. Journal of Virology. 2014. 88(12):6751-6761. PMCID: PMC4054338
Wang H, Song C, Gurel Z, Song, N, Ma J, Ouyang H, Lai L, Payne KJ, and Dovat S. Protein Phosphatase 1 (PP1) and Casein kinase II (CK2) regulate Ikaros-mediated repression of TdT in thymocytes and T-cell leukemia. Pediatr Blood Cancer. 2014. 61(12):2230-5. PMID: 25214003
Weldon AJ, Moldovan I, Cabling MG, Hernandez EA, Hsu S, Gonzalez J, Parra J, Benitez A, Daoud N, Colburn K, and Payne KJ. Surface APRIL is Elevated on Myeloid Cells and is Associated with Disease Activity in Rheumatoid Arthritis Patients. J Rheumatol. 2015 May;42(5):749-59. PMID:25729037
Payne KJ, Benitez A, and Dovat S. Translating Basic Science Discoveries to Clinical Practice–Let Us Not Repeat the Naivete of the Pre-Omics Era. Annals of Translational Medicine. 2015. 3(4):46. PMID:25861601
Song C, Gowda C, Pan X, Ding Y, Tong Y, Wang H, Muthusami S, Ge Z, Sachdev M, Amin SG, Desai D, Gowda K, Gowda R, Robertson GP, Schjerven H, Markus Muschen M, Payne KJ, Dovat S. Targeting Casein Kinase II Restores Ikaros Tumor Suppressor Activity and Demonstrates Therapeutic Efficacy in High-Risk Leukemia. Blood. 2015, Oct 8;126(15):1813-22. PMID: 26219304
Liu A, Wang Y, Ding Y, Baez I, Payne KJ, Borghesi L. Cutting Edge: Hematopoietic Stem Cell Expansion and Common Lymphoid Progenitor Depletion Require Hematopoietic-Derived, Cell Autonomous TLR4 in a Model of Chronic Endotoxin. J Immunol. 2015 Sep 15;195(6):2524-8. PMID:26276875