Assistant Professor
Basic Sciences
Division of Biomedical Engineering Sciences
School of Medicine
Loma Linda University
Loma Linda, CA 92350
U.S.A
Phone:(909) 558-1000 Ext. 55647
E-mail: ikremsky@llu.edu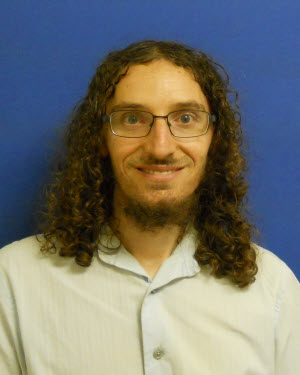 Research Interest
I specialize in the analysis and interpretation of high-throughput genomics and transcriptomics data.  I assist other labs here at Loma Linda University with their data analysis needs, and in addition, I have a particular interest and prior research in applying bioinformatics analysis to the study of epigenetics.  I have worked closely with wet-lab biologist in the past; my postdoc was done within a wet-lab in which I gained a lot of exposure to experimental techniques used in molecular biology. 
At Loma Linda University, I will be taking on researchers both with interests and experience in Bioinformatics as well as experimentation.  I have a particular interest in designing and conducting experiments in my lab in order to extend our understanding of trans-generational epigenetic inheritance.  As a postdoc, I integrated a wide-range of available model to come up with the first explanation of how trans-generational epigenetic inheritance can occur.  Yet ,this model needs further experimental validation.  In addition, I have an interest in studying the epigenetic mechanisms of regenerative therapies, such as those involved during fasting.
My scientific background started in physics, and I have also published work in particle physics and quantum information theory.  I plan to make use of some of this knowledge in my future biological research at some point.
Selected Publications
Kremsky, I and Corces, V. (2020) Protection from DNA re-methylation by transcription factors in primordial germ cells and pre-implantation embryos can explain trans-generational epigenetic inheritance. Genome Biology. Pubmed PMID: 32423419. Pubmed Central PMCID: PMC7236515. 
Morton DJ, Jalloh B, Kim L, Kremsky I, Nair RJ, Nguyen KB, & Karkare MC. (2020). A Drosophila model of Pontocerebellar Hypoplasia reveals a critical role for the RNA exosome in neurons. PLoS Genetics. Pubmed PMID: 32645003. Pubmed Central PMCID: PMC7373318 .
*Goodnight A, *Kremsky I, Khampang S, Billingsley JM, Corces V, & Chan A. (2019) Chromatin Accessibility and Transcription Dynamics During In Vitro Astrocyte Differentiation of Huntington's Disease Monkey Pluripotent Stem Cells. Epigenetics and Chromatin. Pubmed PMID: 31722751. Pubmed Central PMCID: PMC6852955 (*co-first authors) 
 Jung YH, Kremsky I, Gold H, Rowley, MJ, Punyaway, K, Buonanotte A, Lyu X, Bixler B, Chan A, & Corces V (2019). Maintenance of CTCF- and transcription factor-mediated interactions from the gametes to the early mouse embryo.  Molecular Cell. Pubmed PMID: 31056445. Pubmed Central PMCID: PMC6625867.
Gutierrez-Perez I, Rowley MJ, Lyu X, Valadez-Graham V, Ballesta-Illan E, Lopez-Atalaya JP, Kremsky I, Vallejo DM, Caparros E, Corces V, & Dominguez M (2019). Ecdysone-induced 3D chromatin reorganization involves active enhancers bound by Pipsqueak and Polycomb. Cell Reports. Pubmed PMID: 31484080. Pubmed Central PMCID: PMC6754745.
Kremsky I, Morgan TE, Hou X, Li L, & Finch C (2012). Age-changes in gene expression in primary mixed glia cultures from young vs. old rat cerebral cortex are modified by interactions with neurons. Brain, Behavior, and Immunity 26. PubMed PMID: 22226781; PubMed Central PMCID: PMC3703782.
Kremsky I, Hsieh MH, Brun T (2008). Classical enhancement of quantum-error-correcting codes.  Physical Review A 78.
Shaw B, Wilde MM, Oreshkov O, Kremsky I, & Lidar D (2008). Encoding one logical qubit into six physical qubits.  Physical Review A 78.
Nico JS, Dewey MS, Gentile TR, Mumm HP, Thompson AK, Fisher BM, Kremsky I, Wietfeldt FE, Chupp TE, Cooper RL, & Beise EJ (2006). Observation of the radiative decay mode of the free neutron.  Nature 444. PubMed PMID: 17183320.