Professor
Basic Sciences
Division of Biomedical Engineering Sciences
School of Medicine
Loma Linda University
Loma Linda, CA 92350
U.S.A
Phone:  909-651-5016 Ext. 15016
E-mail: rschulte@llu.edu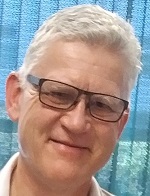 Research Interest
I  was trained as a physicist and radiation oncologist with board certifications in radiology and radiation oncology in Germany as well as in the United States. I have more than 25 years of clinical and research experience in proton therapy, which I gained at the world's first hospital-based Proton Therapy Center at Loma Linda University Medical Center (LLUMC), I came to Loma Linda in 1990 as a postdoctoral fellow of the Deutsche Forschungsgemeinschaft - DFG (German Research Foundation) and 4 years later I joined the staff of the Radiation Medicine Department at LLUMC.  My first clinical project in proton therapy was the transfer of the former LBNL-UCSF-Stanford University helium ion radiosurgery program for arteriovenous malformations (AVMs) to LLUMC. Since 2013, I have been full Professor in the Division of Biomedical Engineering Sciences, at Loma Linda University Health. I have pioneered major advancement in proton therapy technology including the development of nanodosimetry and proton computed tomography. From 2015-2017 I served as one of three Principal Investigators in collaboration with the University of California San Francisco and the Lawrence Berkeley National Laboratory on a planning grant for particle therapy from the U.S. National Cancer Institute with the goal to reestablish ion therapy reseaerch in the United States of America.
Selected Publications
The following list features recent scholarly journal articles published. For a full list of peer-reviewed publications, please visit the NCBI mybibliography website.
Dickmann J, Sarosiek C, Rykalin V, Pankuch M, Rit S, Detrich N, Coutrakon G, Johnson RP, Schulte RW, Parodi K, Landry G, Dedes G. Experimental realization of dynamic fluence field optimization for proton computed tomography. Phys Med Biol. 2020 Sep 25;65(19):195001. doi: 10.1088/1361-6560/ab9f5f. PubMed PMID: 32575084.
Dickmann J, Rit S, Pankuch M, Johnson RP, Schulte RW, Parodi K, Dedes G, Landry G. An optimization algorithm for dose reduction with fluence-modulated proton CT. Med Phys. 2020 Apr;47(4):1895-1906. doi: 10.1002/mp.14084. Epub 2020 Mar 3. PubMed PMID: 32040212.