Assistant Research Professor
Basic Sciences
Division of Pharmacology 
School of Medicine
Loma Linda University
Loma Linda, CA 92350
U.S.A
Phone:(909) 558-4325
Fax:(909) 558-4029
E-mail: rsong01@llu.edu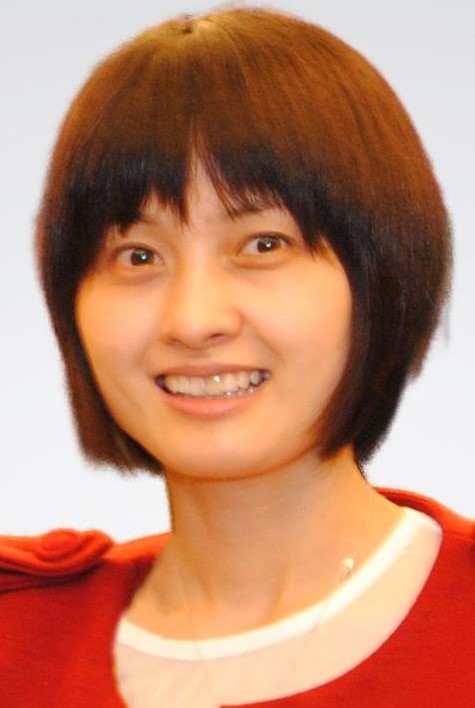 Research Interest
My research interest focuses on the cellular and molecular mechanisms underlying vascular contractility under physiological and pathophysiological conditions. I am currently investigating a novel role of ryanodine receptors released Ca2+ sparks and large-conductance Ca2+-activated K+ (BKCa) channels generated STOCs in the uterine vascular adaptation to pregnancy and chronic hypoxia. Another current research is to demonstrate the epigenetic mechanisms of myocardial infarction in adult and the susceptibility and mechanism of myocardium to ischemia/reperfusion injury in adult offspring with prenatal hypoxia exposure. These studies are to provide an initial framework and new insights into fetal hypoxia-mediated epigenetic programming of pro-inflammatory phenotype in the heart development, linking antenatal stress, and developmental programming of heart vulnerability to disease later in life.
Selected Publications​
Song R, Hu XQ, Zhang L. Glucocorticoids and programming of the microenvironment in heart. J Endocrinol. 2019;242(1):T121-T133.
Hu XQ, Song R, Romero M, Dasgupta C, Huang X, Holguin MA, Williams V, Xiao D, Wilson SM, Zhang L. Pregnancy Increases Ca2+ Sparks/Spontaneous Transient Outward Currents and Reduces Uterine Arterial Myogenic Tone. Hypertension. 2019;73(3):691-702.
Huang L, Chen X, Dasgupta C, Chen W, Song R, Wang C, Zhang L. Foetal hypoxia impacts methylome and transcriptome in developmental programming of heart disease. Cardiovasc Res. 2019;115(8):1306-1319.
Song R, Fullerton DA, Ao L, Zhao KS, Meng X: An epigenetic regulatory loop controls pro-osteogenic activation by TGF-beta1 or bone morphogenetic protein 2 in human aortic valve interstitial cells. J Biol Chem 2017, 292(21):8657-8666.
Song R, Fullerton DA, Ao L, Zhao KS, Reece TB, Cleveland JC, Jr., Meng X: Altered MicroRNA Expression Is Responsible for the Pro-Osteogenic Phenotype of Interstitial Cells in Calcified Human Aortic Valves. J Am Heart Assoc 2017, 6(4).
Zeng Q, Song R, Fullerton DA, Ao L, Zhai Y, Li S, Ballak DB, Cleveland JC Jr, Reece TB, McKinsey TA, Xu D, Dinarello CA, Meng X. Interleukin-37 suppresses the osteogenic responses of human aortic valve interstitial cells in vitro and alleviates valve lesions in mice. Proc Natl Acad Sci U S A. 2017;114(7):1631-1636.
Li P, Liu Y, Burns N, Zhao KS, Song R. SIRT1 is required for mitochondrial biogenesis reprogramming in hypoxic human pulmonary arteriolar smooth muscle cells. Int J Mol Med. 2017;39(5):1127-1136.
Li P, Meng X, Bian H, Burns N, Zhao KS, Song R. Activation of sirtuin 1/3 improves vascular hyporeactivity in severe hemorrhagic shock by alleviation of mitochondrial damage. Oncotarget. 2015;6(35):36998-7011.
Song R, Zeng Q, Ao L, Yu JA, Cleveland JC, Zhao KS, Fullerton DA, Meng X. Biglycan induces the expression of osteogenic factors in human aortic valve interstitial cells via Toll-like receptor-2. Arterioscler Thromb Vasc Biol. 2012;32(11):2711-2720.
Wang X, Song R (co-first author), Bian HN, Brunk UT, Zhao M, Zhao KS. Polydatin, a natural polyphenol, protects arterial smooth muscle cells against mitochondrial dysfunction and lysosomal destabilization following hemorrhagic shock. Am J Physiol Regul Integr Comp Physiol. 2012;302(7):R805-814.
Song R, Bian H, Wang X, Huang X, Zhao KS. Mitochondrial Injury Underlies Hyporeactivity of Arterial Smooth Muscle in Severe Shock. Am J Hypertension. 2011;24(1):45-51.