Associate Professor
Basic Sciences
Department of Pediatrics Division of Neonatology
School of Medicine
Loma Linda University
Loma Linda, CA 92350
U.S.A
Phone:  (909) 558-4325
Fax:  (909) 558-4029
E-mail: ablood@llu.edu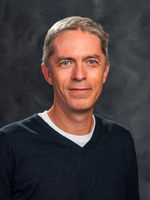 Research Interest
The effects of chronic hypoxia on fetal and newborn pulmonary and cerebral vascular function. Specifically, we are interested in molecular responses of the vasculature to chronic hypoxia that lead to abnormal arterial function, predisposing the newborn to pulmonary hypertension or cerebral hemorrhage.
The role of pulmonary innervation on development of the fetal lung and brain. From early in fetal development, the lung is connected to the brain by nerve endings in the lung that travel up the vagus nerve to the brainstem. We are investigating the role that this pulmonary innervation plays in directing development of the fetal lung as well as the ventilatory control centers within the brain.
Nitric oxide and hydrogen sulfide metabolism. Nitric oxide (NO) and hydrogen sulfide (H2S) are gases produced by various enzymes within the body. These gases have a multitude of signaling functions in both normal and diseased tissues. We are especially interested in how these gases and their metabolic products participate in the control of vascular tone.
Selected Publications