Associate Professor
Basic Sciences
Division of Physiology
Center for Health Disparities and 
Molecular Medicine,
School of Medicine
Loma Linda University
Loma Linda, CA 92350
U.S.A
Phone:  (909) 558-4000 Ext. 81302
Fax:  (909) 558-0177
E-mail: jfigueroa@llu.edu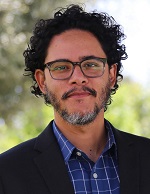 Research Interest
Neurobiological Mechanisms Linking Stress and Obesity
Healthy Lifestyle-Based Approaches to Increase Resilience to Childhood Trauma
Childhood trauma heightens the risk of severe weight gain and adult obesity. However, the pathways for the increased risk of obesity in individuals exposed to early-life trauma remain poorly understood. Preclinical findings from our laboratory support the notion that cortical structural alterations and behavioral impairments, including the presence of disordered eating behavior, may account for the added risk of adult obesity. A specific goal of our studies is to identify causal pathways connecting early-life trauma to aberrant eating behaviors later in life. Our strong preliminary data indicate that: 1) early-life trauma and exposure to an obesogenic diet results in marked structural impairments in the medial prefrontal cortex (mPFC), 2) early-life exposure to this obesogenic environment increases food intake and obesity-like phenotypes, and 3) these environmental conditions alter the levels and signaling of the growth factor neuregulin-1 (NRG1). Based on this strong preliminary data, we hypothesize that overactivation of NRG1 signaling in the prefrontal cortex contributes to the effects of early-life traumatic stress on dendritic spine loss, synaptic density, and aberrant cortical network maturation and feeding patterns, promoting rapid weight gain and obesogenic phenotypes during adulthood. 
A common thread among our studies is the use of clinically relevant PTSD models combined with animal behavior, electrophysiology, cell and molecular biology, confocal microscopy, neuroimaging, and nutrimetabolomics to define the relative contribution and mechanisms of dietary fatty acids towards neuronal plasticity and stress resilience.
From a translational perspective, we seek to rapidly advance our discoveries in the lab and clinic into effective functional foods, nutraceutical interventions, and healthy lifestyle practices that may improve the rehabilitation potential of affected patients.
Academically, our laboratory is focused on promoting diversity in the biomedical research workforce. The overarching goal is to enhance the development of talented neuroscientist from all population sectors and academic levels.
Our investigations contribute to enhancing our understanding of the underlying convergence neuropathology and molecular pathways linking early-life trauma to disordered feeding behaviors and obesity. Having a better understanding of these adaptations may contribute to the identification of new opportunities to prevent and treat the long-term impact of childhood adversities on physical and mental health outcomes.
Current Funded Projects
Intramural: GRASP
Extramural: NIH & NSF
Selected Publications
Press Releases
LLUH News
Highland News
Neuroscience News
Interviews and Media
Pages and Social Media
ORCiD
ResearchGate
Scholar
Twitter
LinkedIn
Facebook
Dr. Figueroa and his research group benefit from using Labguru's Lab Management solutions.