Professor
Basic Sciences
Division of Physiology
School of Medicine
Loma Linda University
Loma Linda, CA 92350
U.S.A
Phone:  (909) 558-4325
Fax:  (909) 558-4029
E-mail: syellon@llu.edu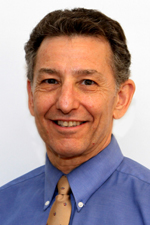 Research Interest
Dr. Yellon's research program focuses on the role of the central nervous system in regulating inflammatory processes that remodel the cervix in preparation for birth. Efforts are underway to understand how specific
Innervation and progestational agents affect activation of immune cells and oxidative stress in the mechanism for remodeling the extracellular matrix and ripening the cervix. Understanding the mechanism of cervical ripening has broad implications to develop novel diagnostic and therapeutic approaches to help women with preterm or delayed birth. Approaches to investigate the importance of innervation for regulating immune cell functions in the cervix include advanced microscopic analysis of brightfield, epifluorescence, and Confocal images, as well as in vivo studies and flow cytometry. Dr. Yellon serves as the Director of the Loma Linda University School of Medicine Advanced Imaging and Microscopy core facility. Support for Dr. Yellon's research efforts come from the NIH, NSF, and other nonprofit sources. In addition to research, Dr. Yellon teaches Reproductive Physiology in the Medical and Graduate Schools, participated in the Evidence-Based Medicine program, and is involved in teaching other core curriculum as part of the Integrated Biomedical Graduate Studies program.
Selected Publications
Yellon S.M., B.T. Oshiro, T.Y. Chhaya, T.J. Lechuga, R.M. Dias, A.E. Burns, L. Force, E.M. Apostolakis. (2011) Remodeling of the cervix and parturition in mice lacking the progesterone receptor B isoform. Biol Reprod 85: 498-502, 2011
Clyde, L.C., T.J. Lechuga, A.E. Burns, M.A. Kirby, S.M. Yellon. (2011) Transection of the pelvic or vagus nerve forestalls ripening of the cervix and delays birth in rats. Biol Reprod 84:587-94.
Goyal R., S.M. Yellon, L.D. Longo, E. Mata-Greenwood. (2010) Placental gene expression in a rat model of placental insufficiency. Placenta 31:568-75.
Yellon SM, Grisham LA, Rambau GM, Lechuga TJ, Kirby MA (2010) Pregnancy-related changes in connections from the cervix to forebrain and hypothalamus in mice. Reproduction. 140(1):155-64.
Kirby MA, Groves MM, Yellon SM. (2010) Retrograde tracing of spinal cord connections to the cervix with pregnancy in mice. Reproduction.139(3):645-53.
Yellon SM, Burns AE, See JL, Lechuga TJ, Kirby MA. (2009) Progesterone withdrawal promotes remodeling processes in the nonpregnant mouse cervix. Biol Reprod. 81(1):1-6.
Boyd JW, Lechuga TJ, Ebner CA, Kirby MA, Yellon SM. (2009) Cervix remodeling and parturition in the rat: lack of a role for hypogastric innervation. Reproduction. 137(4):739-48.
Yellon SM, Ebner CA, Elovitz MA. (2009) Medroxyprogesterone acetate modulates remodeling, immune cell census, and nerve fibers in the cervix of a mouse model for inflammation-induced preterm birth. Reprod Sci. 16(3):257-64.
Yellon SM, Ebner CA, Sugimoto Y. (2008) Parturition and recruitment of macrophages in cervix of mice lacking the prostaglandin F receptor. Biol Reprod. 78(3):438-44.
Yellon S.M., C.A. Ebner, Y. Sugimoto. (2008) Parturition and recruitment of macrophages in cervix of mice lacking the prostaglandin F receptor. Biol Reprod 78, 438-44,
Magaki, S., S.M. Yellon, C. Mueller, and W.M. Kirsch. (2008)"Immunophenotypes in the circulation of patients with mild cognitive impairment." Journal of Psychiatric Research . J Psychiatr Res.;42(3):240-6.
Yellon SM. (2007) Melatonin mediates photoperiod control of endocrine adaptations and humoral immunity in male Siberian hamsters. J Pineal Res.43 (2):109-14.
Hiebert S., S.A. Green, and S.M. Yellon.. "Daily timed melatonin feedings mimic effects of short days on testis regression and cortisol in circulation in Siberian hamsters." Gen Comp Endocrinol 146. (2006): 211-216.
Yellon S.M., K. Kim, A.R. Hadley, and L.T. Tran. (2005) "Time course and role of the pineal gland in photoperiod control of innate immune cell function in male Siberian hamsters.." J Neuroimmunnology 161.: 137-144.
Kirby LS, Kirby MA, Warren JW, Tran LT, Yellon SM. (2005) "Increased innervation and ripening of the prepartum murine cervix." J Soc Gynecol Invest 12.: 578-585.