Professor
Pathology and Human Anatomy
Division of Anatomy
School of Medicine
Loma Linda University
Loma Linda, CA 92350
U.S.A
Phone:(909) 558-7212
Fax:(909) 558-0439
E-mail:koberg@llu.edu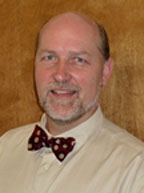 Research Interest
As a Pediatric Pathologist, my practice emphasizes congenital anomalies and in our laboratory we focus on the molecular basis for malformations, i.e., Molecular Embryopathy. 
In addition to clinical cases, we also study the molecular mechanisms that control normal development (or morphogenesis) in animals with the limb as our primary tissue model. One of our current projects is exploring the patterning mechanisms by which dorsal-ventral asymmetry is relayed to bones, joints, ligaments, and tendons of the forelimb via a transcription factor, Lmx1b.
Our interest in patterning includes its reactivation during regeneration again using the forelimb as a model.  A number of species (including humans) exhibit transient regeneration during development.  During this transition, clues to molecules and mechanisms that promote regenerative wound healing are being exposed.  Two key molecules currently under investigation are sonic hedgehog (Shh) and fibroblast growth factor (Fgf).  We are determining the mechanism and molecular pathways involved in Fgf's up-regulation of Shh during limb development and regeneration.
Our lab actively participates in the Summer Medical Student Research Program and senior electives. 
Selected Publications
Oberg KC, Feenstra JM, Manske PR, Tonkin MA. 2010. Developmental Biology and Classification of Congenital Anomalies of the Hand and Upper Extremity. J Hand Surgery (in Press).
Oberg KC, Harris TE, Wongworawat MD, Wood VE. 2009.  Combined congenital radial and ulnar longitudinal deficiencies: A report of 2 cases. J Hand Surg 34A:1298–1302.
Manske PR, Oberg KC. 2009. Classification and Developmental Biology of Congenital Anomalies of the Hand and Upper Extremity.  J Bone Joint Surg 91(s4):3-18.
Komorowska-Timek E, Oberg KC, Timek TA, Gridley DS, Miles DA. 2009. The effect of AlloDerm envelopes on periprosthetic capsule formation with and without radiation.  Plast Reconstr Surg. 2009 Mar;123(3):807-16.
Pira CU, Caltharp SA, Kanaya K, Manu SK, Greer LF, Oberg KC.  2009. Identification of Developmental Enhancers using Targeted Regional Electroporation (TREP) of Evolutionarily Conserved Regions.  In Proceedings of the 15th International Symposium on Bioluminescence and Chemiluminescence 2009, Kricka LJ, Stanley PE (eds). Chichester: Wiley, pp 319-323
Sasaki GH, Oberg KC, Tucker B, Gaston M.  2007.  The effectiveness and safety of topical PhotoActif phosphatidylcholine-based anti-cellulite gel and LED (red and near-infrared) light on Grade II-III thigh cellulite: A randomized, double-blinded study. J Cosmet Laser Ther. 2007 Jun;9(2):87-96.
Naruse T, Takahara M, Takagi M, Oberg KC, Ogino T. 2007.  Busulfan-Induced Central Polydactyly, Syndactyly and Cleft Hand/Foot: A Common Mechanism of Disruption Leads to Divergent Phenotypes. Dev Growth Diff  49:533-41. 
Magaki S, Raghavan R, Mueller C. Oberg KC, Vinters HV, Kirsch WM.  2007.  Iron, copper and iron regulatory protein 2 in Alzheimer's disease and related dementias.  Neurosci Lett 418(1):72-6
Caltharp SA, Pira CU, Mishima N, Youngdale EN, McNeil DS, Liwnics BH, Oberg KC. 2007. NOGO-A induction and localization during chick brain development indicates a role disparate from neurite outgrowth inhibition.  BMC Development 7:32.
Gheorghe CP, Mohan S, Oberg KC, Longo LD.  2007.  Gene Expression Patterns in the Hypoxic Murine Placenta: A Role in Epigenesis? Reproductive Sciences 14: 223-233
Dao KD, Shin AY, Billings A, Oberg KC, Wood VE. 2004. Surgical Treatment of Congenital Syndactyly.  J Am Acad Orth Surg 12(1):39-48.
Dreyer SD, Naruse T, Morello R, Zabel B, Winterpacht A, Johnson RL, Lee B, Oberg KC. 2004.  Lmx1b Expression during Joint and Tendon Formation: Localization and Evaluation of Potential Downstream Targets. Gene Expr Patterns. 4(4):397-405.
Yu YA, Szalay AA, Wang G, Oberg K.  2003.  Visualization of molecular and cellular events with green fluorescent proteins in developing embryos: a review.  Luminescence 18:1-18.
Schramm JM, Warner DJ, Hardesty RA, Oberg KC. 2003.  A unique combination of infrared and microwave radiation accelerates wound healing.  Plast Reconstr Surg 111(1):258-66.
Morello R, Zhou G, Dreyer SD, Harvey SJ, Ninomiya Y, Thorner PS, Cole W, Winterpacht A, Zabel B, Oberg KC, Lee B.  2001. Regulation of glomerular basement membrane collagen expression by LMX1B causes renal disease in Nail Patella Syndrome.  Nature Genetics 27(2):205-208.
Dreyer SD, Morello R, German MS, Zabel B, Winterpacht A, Lunstrum GP, Horton WA, Oberg KC, Lee B.  2000.  Lmx1b transactivation and expression in nail-patella syndrome. Hum Molec Gen 9 (7) 1067-1074.
Oberg KC, Robles AE, Ducsay CA, Rasi CR,  Rouse GA, Childers BJ, Evans ML, Kirsch WM, Hardesty RA.  1999. Endoscopic intrauterine surgery in primates: Overcoming technical obstacles.  Surg Endosc.13(4):420-6.
Chen H, Lun Y, Ovchinnikov D, Kokubo H, Oberg KC, Pepicelli CV, Gan L,  Lee B, Johnson RL. 1998. Limb and kidney defects in lmx1b mutant mice suggest an involvement of LMX1B in Nail Patella Syndrome.  Nature Genetics 19 (1):51-55.