Molecular Embryopathy Research Laboratory
Laboratory Focus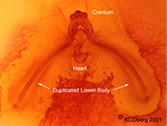 The focus of Oberg's laboratory is the developmental patterning (or morphogenesis) with limb development as the primary model. Currently, the lab is investigating genes that establish limb position and orientation. Genes expressed in the presumptive chick wing region have been isolated and are now being examined for their contribution in orchestrating either limb position along the axial skeleton or patterning the limb as it emerges. The lab is further exploring the patterning mechanisms by which dorsal-ventral asymmetry is imparted to joints, ligaments, and tendons. The interest in patterning regulation is being extended to "regeneration" of late embryonic chick wings in an effort to examine the "genetic" memory of the residual limb stump and the mechanisms by which near complete and appropriate regeneration is induced.
As of now, Oberg's lab has a unique opportunity to correlate our basic research with clinical cases of congenital anomalies/birth defects. Their clinical investigations focus on the molecular basis for embryonic patterning defects (i.e. molecular embryopathy). Of particular interest are syndromes with known gene mutations and congenital limb anomalies.
The laboratory is also supported by the division of plastic and reconstructive surgery, which sponsors residents and medical students involved in a variety of clinically related projects including fetal surgery, wound healing, reconstructive techniques, and necrotizing fasciitis.
Ober's lab is also an active participant in the Summer Medical Student Research Program.
Humoral-Radial Synostosis

The elbow in this child is immobile with cartilage fusing the humerus (H) and radius (R) together (arrows). Failure of complete elbow formation in this child was linked to a mutation in SOX-9, a transcription factor involved in cartilage development.
Laboratory Personnel
Kerby C. Oberg, MD, PhD
Primary Investigator
Charmaine U. Pira, BS
Research Assistant
Endika Haro Gabo, PhD
Postdoctoral Fellow
Amber Brown, BS 
PhD student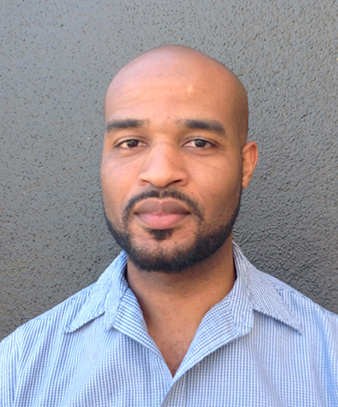 Billy A. Watson, MS,
PhD student