Associate Professor
Basic Sciences
Division of Anatomy
School of Medicine
Loma Linda University
Loma Linda, CA 92350
U.S.A
Phone:(909) 558-8694
Fax:(909) 558-7950
E-mail:mkearnsjonker@llu.edu
Lab Phone Number: (909) 558-4800 Ext. 42031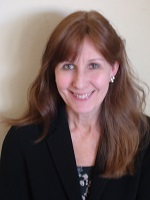 Research Interest
Our laboratory is studying the use of isl-1+ early cardiovascular progenitor cells that we isolate from heart tissue and expand in the laboratory for stem cell-based cardiac repair.  Our research projects include transplantation of cardiovascular progenitor cells into the heart following myocardial infarction using scaffold-based or 3D printed structures as well as direct injection and assessment of early cardiovascular stem cell survival, paracrine factor secretion, differentiation and gene expression changes in vivo.  Our goal is to develop improved stem cell therapies for patients with heart failure.  In addition, our research group is interested in identifying new options for patients in end stage organ failure who require transplantation but who remain on a long wait list due to the shortage of human donor organs.  These studies are focused on the use of xenotransplantation (or bridge therapies using genetically modified pig donor organs).  The survival of pig organs in patients will depend on the identification of methods to reduce the immune response that initiates rejection of pig cells.  We use the sequence and modeled structure of xenoantibodies (antibodies directed at pig target antigens) to identify small molecule drugs with the potential to specifically target these antibodies and prevent antibody-mediated xenograft rejection.  The goal is to prolong graft survival without compromising the immune system with a heavy burden of immunosuppressive drugs. 
Selected Publications
Fuentes TI, Appleby NA, Raya M, Bailey LB, Hasaniya L, Kearns-Jonker M. Microgravity exerts an age-dependent effect on the differentiation of cardiovascular progenitors isolated from the human heart. PLOS One, Jul 10;10 (7): e0132378, 2015
Stewart JM, TarantalAF, HawthorneWF, SalvarisEJ, O'ConnellPJ, Nottle MB, d'ApiceAJF, CowanPJ, and Kearns-Jonker MK. Clonidine inhibits anti-nonGal IgM xenoantibody elicited in multiple pig to primate models. Xenotransplantation. 22(6):413-26. 2015
JM Stewart, AF Tarantal, WJ Hawthorne, EJ Salvaris, PJ O'Connell, MB Nottle, AJF d'Apice, PJ Cowan and M Kearns-Jonker. Rhesus monkeys and baboons develop FVIII inhibitors in response to GTKO endothelial cells and porcine islets Xenotransplantation, Jul-Aug;21(4):341-52, 2014
Chen Y, Stewart J, Gunthart M, Salvaris EJ, Hawthorne WJ, O'Connell PJ, Nottle MB, d'Apice AJF, Cowan PJ, and Kearns-Jonker M. Xenoantibody Response to Porcine Islet Cell Transplantation to Baboons using GalTKO, CD 55, CD59, and Fucosyl-Transferase Multiple Transgenic Donors, Xenotransplantation 2014 21(3):244-53. 2014
Stewart JM, Chen Y, Fuentes TI, Appleby N, Tarantal AF, Salvaris E, Cowan P, d'Apice A, and Kearns-Jonker M. "Anti-nonGal specific combination treatment with an anti-idiotypic Ab and an inhibitory small molecule mitigates the xenoantibody response", Xenotransplantation 21(3):254-66. 2014
Fuentes T, Appleby N, Tsay E, Bailey L, Hasaniya N, and Kearns-Jonker M. Human Neonatal Cardiovascular Progenitors: Unlocking the Secret to Regenerative Ability, PLOS One, Oct 28;8(10):e77464 2013
Su RJ, Baylink DJ, Neises A, Meng X, Kiroyan JB, Payne KJ, Duan Y, Tschudy-Seney B, Appleby N, Kearns-Jonker M, Gridley DS, Wang J, William Lau KH, Zhang XB. Efficient Generation of Integration-Free iPS Cells from Human Adult Peripheral Blood Using BCL-XL Together With Yamanaka Factors Plos One, May 21;8(5):2013
Fuentes T.I. and Kearns-Jonker M. Endogenous cardiac stem cells for the treatment of heart failure. Stem Cells Cloning: Mar 25;6:1-12. 2013
Hou X, Appleby N, Fuentes T, Longo LD, Bailey LL, Hasaniya N and Kearns-Jonker M . Isolation, characterization and spatial distribution of cardiac progenitor cells in the sheep heart. J of Clinical and Experimental Cardiology 3:6. 2012
Evans, JM, Navarro S, Doki T, Stewart JM, Mitsuhashi N, and Kearns-Jonker M. Gene transfer of hemeoxygenase 1 using adeno-associated virus serotype 6 vector prolongs cardiac allograft survival.J Transplantation; Oct 16 2012, 2012:740653.
Kearns-Jonker M , Dai W, Gunthart M, Fuentes T, Yeh Hsiao-Yun, Gerczuk P, Pera M, Mummery C, and Kloner RA. Genetically Engineered Mesenchymal Stem Cells Influence Gene Expression in Donor Cardiomyocytes and the Recipient Heart J Stem Cell Res and Therapy, 2012, S1-S8
Kearns-Jonker M, Dai W and Kloner RA. Stem Cells for the Treatment of Heart Failure. Current Opinion in Molecular Therapeutics 12 (4): 432-441, 2010
Harnden I, Kiernan K, and Kearns-Jonker M The anti-non-gal xenoantibody response to galactosyltransferase gene knockout (GalTKO) pig xenografts. Current Opinion in Organ Transplantation, 15(2):207-11, 2010
Kiernan K, Harnden I, Gunthart M, Gregory C, Meisner J and Kearns-Jonker M. The anti-non-Gal xenoantibody response to xenoantigens on Gal knockout pig cells is encoded by the IGHV3-21 germline progenitor. American Journal of Transplantation 8: 1829-1839, 2008
Doki T, Mello M, Mock D, Evans JM, Kearns-Jonker M Intragraft gene expression profile associated with the induction of tolerance. BMC Immunology 9(1):5, 2008
Fischer-Lougheed J, Gregory C, White Z, Shulkin I, Gunthart M and Kearns-Jonker M,. Identification of an anti-idiotypic antibody that defines B cell subset(s) producing xenoantibodies in primates. Immunology 123(3):390-7, 2008
Gunthart M and Kearns-Jonker M. Gene Therapy for the Induction of Chimerism and Transplant Tolerance. Current Gene Therapy 7 (6) 411-420, 2007.
Kearns-Jonker M, Barteneva N, Mencel R, Hussain N, Shulkin I, Xu A., Yew M and D.V.Cramer. Use of molecular modeling and site-directed mutagenesis to define the structural basis for the immune response to carbohydrate xenoantigens BMC Immunology 8(1):3, 2007
Fischer-Lougheed J, Tarantal A., Shulkin I, Noboru Mitsuhashi, Kohn DB, Lee C, Kearns-Jonker M. Gene therapy to inhibit xenoantibody production using lentiviral vectors in non-human primates. Gene Therapy, 14(1):49-57, 2007
Evans JM, Doki T, Fischer-Lougheed J, Davicioni E, and Kearns-Jonker M. Expression changes in tolerant murine cardiac allografts after gene therapy with a lentiviral vector expressing 1,3 galactosyltransferase. Transplantation Proceedings 38, 3172-3180, 2006.