Associate Professor & Anatomy, Graduate Program Director
Basic Sciences
Division of Anatomy
School of Medicine
Loma Linda University
Loma Linda, CA 92350
U.S.A
Phone:(909) 558-5073
Fax:(909) 558-7950
E-mail:kwright@llu.edu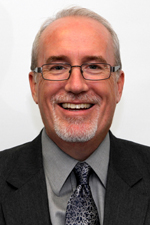 Research Interest
I am interested in regulation of the bone remodeling cycle, and specifically in osteoclast function and regulation.  I have also recently become involved with endodontics research.
Previous Research Activities
Effects of calcium deficiency and repletion on osteoclast populations
Development of in vivo models of osteoclast apoptosis
Evaluation of tumors for apoptosis following various treatments
Care and treatment of rodents, perfusion, tissue processing, embedding, sectioning staining, histochemical and immunohistochemical techniques, histomorphometric analysis
Electron Microscopy
Effects of dietary sucrose and carbamoyl phosphate on bone density and morphometry
Selected Publications
Andelin WE, Shabahang S, Wright K, Torabinejad M.  2003.  Identification of hard tissue after experimental pulp capping using dentin sialoprotein (DSP) as a marker.  J Endod. 2003 Oct;29(10):646-50.
Boyce BF, Hughes DE, Wright KR, Xing L, Dai A.  1999. Recent advances in bone biology provide insight into the pathogenesis of bone diseases.  Lab Invest 79:83-943
Linkhart TA, Linkhart SG, Kodama Y, Farley JR, Dimai HP, Wright KR, Wergedal JE, Sheng M, Beamer WG, Donahue LR, Rosen, CJ, Baylink DJ.  1999. Osteoclast formation in bone marrow cultures from two strains of mice with different bone densities.  Journal of Bone and Mineral Research 14:39-46
Boyce BF, Hughes DE, Wright KR, Xing L, Dai A. 1998.  Apoptosis in Bone Cells.  Ernst Schering Research Foundation workshop 25, Novel Approaches to Treatment of Osteoporosis, Springer-Verlag, Berlin.
Boyce BF, Hughes DE, Wright KR.  Methods for studying cell death in bone. 1998.  In: Arnett T and Henderson B (eds), Methods in bone biology, Chapman and Hall, London, UK.
Gridley DS, Archambeau JO, Andres MA, Mao XW, Wright K, Slater JM.  Tumor necrosis factor-a enhances antitumor effects of radiation against glioma xenografts.  Oncology Research 9:217-227, 1997.
Boyce BF, Wright KR, Reddy SV, Koop BA, Leach RJ, Roodman GD, Windle JJ.  Targeting SV40 T‑Antigen to the Osteoclast in Transgenic Mice Causes Osteopetrosis, Transformation and Apoptosis of Osteoclasts.  Endocrinology 136:5751-5759, 1995.
Sasaki A, Boyce BF, Story B, Wright KR, Chapman M, Boyce R, Mundy GR, Yoneda T.  Bisphosphonate Risedronate Reduces Metastatic Human Breast Cancer Burden in Bone in Nude Mice.  Cancer Research 55:3551‑3557, 1995.
Mundy GR, Boyce B, Hughes D, Wright K, Bonewald L, Dallas S, Harris S, Ghosh-Choudhury N, Chen D, Dunstan C, Izbicka E, Yoneda T.  The Effects of Cytokines and Growth Factors on Osteoblastic Cells.  Bone   17:71S-75S, 1995.
Hughes DE, Wright KR, Uy HL, Sasaki A, Yoneda T, Roodman GD, Mundy GR, Boyce BF.  Bisphosphonates Promote Apoptosis in Murine Osteoclasts In Vitro and In Vivo.  Journal of Bone and Mineral Research 10:1478‑1487, 1995.
Wright KR and McMillan PJ. Osteoclast recruitment and Modulation by Calcium Deficiency, Fasting and Calcium Supplementation in the Rat.  Calcified Tissue International 54:62‑68, 1994.
Wright KR and McMillan PJ.  A Quantitative Cytochemical Method for Ornithine Decarboxylase Activity (Letter to the editor).  Journal of Histochemistry and Cytochemistry 38:1393, 1990.