Associate Professor & Director, Translational Research
Basic Sciences
Division of Anatomy
School of Medicine
Loma Linda University
Loma Linda, CA 92350
U.S.A
Phone: 909-558-4300 Ext. 81363
Fax: 909-558-0177
E-mail: kpayne@llu.edu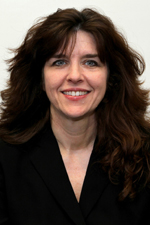 Research Interest
Dr. Payne's research focuses on the development and function of human B lymphocytes in health and disease, including the contribution of B cells and other components of the immune system to health disparities diseases. 
Dr. Payne received her doctorate in microbiology and immunology from the University of Oklahoma Health Sciences Center where she defined some of the early events in mouse B cell development. (Blood  97:3683-3690, 2001; Immunity 12:335, 2000.) As a postdoctoral fellow at Children's Hospital Los Angeles, Dr. Payne's research focused on the role of Ikaros DNA binding proteins (Journal of Immunology 167:1867, 2001; Journal of Immunology 170:3091, 2003) and the SCL transcription factor (Stem Cells 23(6):852, 2005) in the production of cells of the blood and immune system. As an Assistant Professor at the University of Southern California Keck School of Medicine, Dr. Payne studied the role of IL-7 in human B cell development. Dr. Payne joined Loma Linda University in 2006, where she is a faculty in the Department of Anatomy. Her research laboratory is a part of the Center for Health Disparities and Molecular Medicine where she is also the Director of the Flow Cytometry Education and Training Core Facility.
Studying Normal B Cell Development and Function to Understand the Mechanisms of Disease
Dr. Payne's research relies heavily on translational approaches that are focused on applying bench research in ways that can address clinical problems. Her studies of normal B cell development and function are aimed at translating data obtained from mouse studies into human systems or hybrid human-mouse xenograft models and using these systems to answer questions that cannot be addressed in animal studies (Immunity 26:674, 2007). Dr. Payne developed a novel human-only in vitro model of human B cell development that is allowing the laboratory to gain a better understanding of the factors that are critical in early stages of normal B cell development.  Her laboratory used this model to identify IL-7 as an essential cytokine in the production of B cells in adults (J Immunol. 2009, 182(7):4255-66.) Her group is currently using this model, as well as human-mouse xenograft models to identify progenitor populations and cytokines that could be important clinically for increasing the T and B lymphocyte production that is often slow to return after chemo or radiation therapy or that declines with age.  Her research team is also studying the normal processes that prevent autoimmunity that is mediated by autoreactive B cells, such as lupus or rheumatoid arthritis.
Identifying Targets for Treatment in Childhood Cancer Health Disparities
B-Cell Acute Lymphoblastic Leukemia (B-ALL) is the most common childhood malignancy. A form of B-ALL caused by overexpression of the cytokine receptor, CRLF2, occurs five times more frequently among children of Hispanic/Latino ethnicity than others and is associated with poor outcome. Xenograft mice produced by transplanting human B-ALL cells into immune deficient mice currently provides the best in vivo model for studying mechanisms and identifying therapies for human leukemia. Dr. Payne's laboratory has established a unique human B-ALL xenograft model that is allowing them to study the CRLF2 signaling pathway in B-ALL. The development of this model is funded by an NIH Health Disparities R21 award. The CRLF2 alteration is frequently accompanied by defects in the Ikaros tumor suppressor gene (Leukemia Research. 2010, 34:416). Dr. Payne is collaborating with Physician Scientists in the Department of Pediatrics at Loma Linda University and at other universities across the country to determine the mechanisms by which these defects contribute to leukemia (J Biol Chem 2008, 283:8291; J Biol Chem. 2009, 284:13869) and to develop therapies that target them. New treatments for this disease have the potential to dramatically impact the pediatric leukemia patients at Loma Linda University Childrens Hospital who are predominantly Hispanic and disproportionately impacted by this disease. Dr. Payne's studies to determine the mechanisms by which the CRLF2 signaling pathway contributes to leukemia is funded by a St. Baldrick's Foundation Research Award.
B-Cell Mediated Autoimmune Disease
Dr. Payne's team is also interested in the identifying and targeting the mechanisms responsible for the development and progression of B-cell mediated autoimmune disease. Dr. Payne's team provides research training to Rheumatology Fellows and works with physicians in the Division of Rheumatology to obtain patient samples that they are using to study the role of April and Baff, to cytokines that are believed to promote survival and activation of B cells in the development of lupus and rheumatoid arthritis.
Dr. Payne's work has been presented at national and international conferences where she has chaired a number of block symposia. Dr. Payne was named as a recipient of an American Association of Immunologists  (AAI) Junior Faculty Travel Award in 2009 and 2012 and became a member the AAI Education Committee in 2010. She was an invited speaker at the American Society of Pediatric Hematology Oncology in 2012. Dr. Payne has served as an ad hoc reviewer for  the journals: Leukemia, Journal of Immunology, Experimental Hematology, Stem Cells, Human Immunology, Leukemia Research, Journal of Biomedicine and Bioechnology and Leukemia and Lymphoma.
Selected Recent Publications
Li Z, Song C, Ouyang H, Lai L, Payne KJ, and Dovat S. Cell Cycle-Specific Function of Ikaros in Human Leukemia. Pediatr Blood Cancer. 2012 Jul 15;59(1):69-76. PMID: 22106042
Payne KJ, and Dovat S. Ikaros and Tumor Suppression in Acute Lymphoblastic Leukemia. Crit Rev Oncog. In Press. 2011. 16(1-2):3-12. PMID: 22150303
Francis OL, Payne JL, Su RJ, Payne KJ. Regulator of myeloid differentiation and function: The secret life of Ikaros. World J Biol Chem. 2011. 2(6):119-25. PMID: 21765977
Dovat S, and Payne KJ. Tumor Suppression in T cell leukemia–The Role of Ikaros. Leuk Res. 2010, 34(4):416-7. PMCID: 2826580.
Parrish YK, Baez I, Milford T-A, Benitez A, Galloway N, Willeman-Rogerio J, Sahakian E, Kagoda M, Huang G, Hao QL, Sevilla Y, Barsky LW, Zielinska E, Price MA, Wall NR, Dovat S, and Payne KJ. IL-7 Dependence of Human B Lymphopoiesis Increases During Progression of Ontogeny from Cord Blood to Bone Marrow. J Immunol. 2009, 182(7):4255-66. PMCID: 2659466.
Popescu M, Gurel Z, Ronni T, Song  C,  Hung K, Payne KJ, and Dovat S. Ikaros Stability and Pericentromeric Localization are Regulated by Protein Phosphatase 1. J Biol Chem 2009, 284(20):13869-80. PMCID: 2679487.
Gurel Z, Ronni T, Ho S, Kuchar J, Payne KJ, Turk CW, and Dovat S. Recruitment of Ikaros to Pericentromeric Heterochromatin is Regulated by Phosphorylation. J Biol Chem. 2008, 283(13):8291-300. PMCID: 2276389.
Payne KJ and Crooks GM. "Immune-Cell Lineage Commitment: Translation from Mice to Humans" Immunity 26(6):674-7, 2007.
Luo P, Wang A, Payne KJ, Peng H,  Wang J-G,  Parrish YK,  Rogerio JW,  Triche TJ,  He Q, and Wu L. Intrinsic RARα-CAK Signaling Involves Coordination of the Restricted Proliferation and Granulocytic Differentiation of Human Hematopoietic Stem Cells. Stem Cells 2007, 25(10):2628-37.
Ronni T, Payne KJ, Ho S, Bradley MN, Dorsam, G, and Dovat S. Human Ikaros Function in Activated T Cells is Regulated by Coordinated Expression of Its Largest Isoforms. J Biol Chem. 2007; 282(4):2538-47.