Benefit Concerts
Healing Gift of Music Benefit Concerts
The LLU School of Medicine Class of 2017 presented the "Healing Gift of Music: a Benefit Concert" for the Chalala Mission Project at the Murrieta Springs and Calimesa SDA Church on October 10th and November 7th, 2015.
The programs featured a variety of classical and sacred selections by Bach, Chopin, Brahms, and Rachmaninoff, among others.
We appreciate all of the love and support for the Chalala Project by everyone who was able to come and enjoy these evenings of classical music that were presented by our very talented class! Your freewill offerings have helped us reach ever closer to our goal!
Here are details about the past concerts:
Past Concerts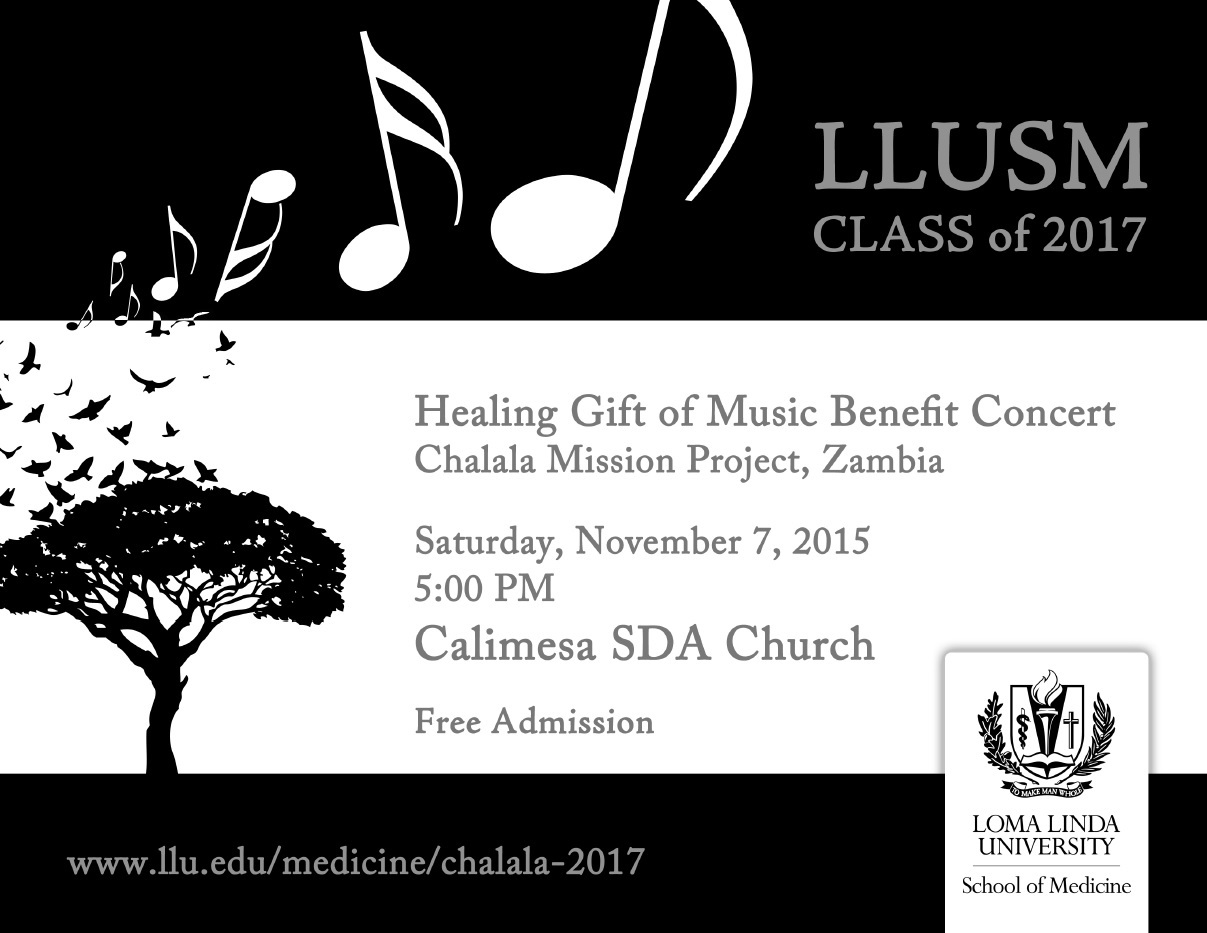 November 7, 2015 at 5:00 PM
Calimesa Seventh-day Adventist Church
391 Myrtlewood Dr., Calimesa, CA 92320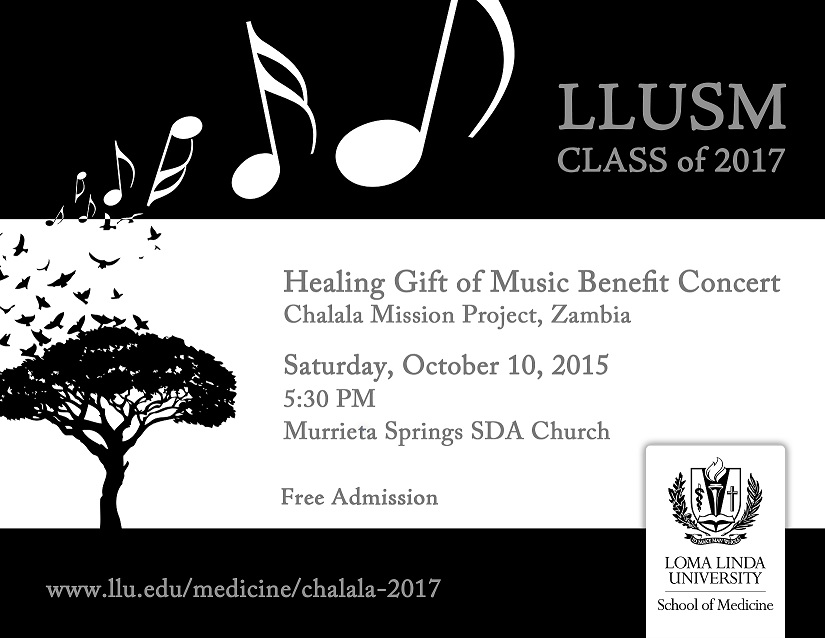 October 10, 2015 at 5:30 PM
Murrieta Springs Seventh-day Adventist Church
32477 Starbuck Circle, Murrieta, CA 92562