Geology (BS, MS and PhD)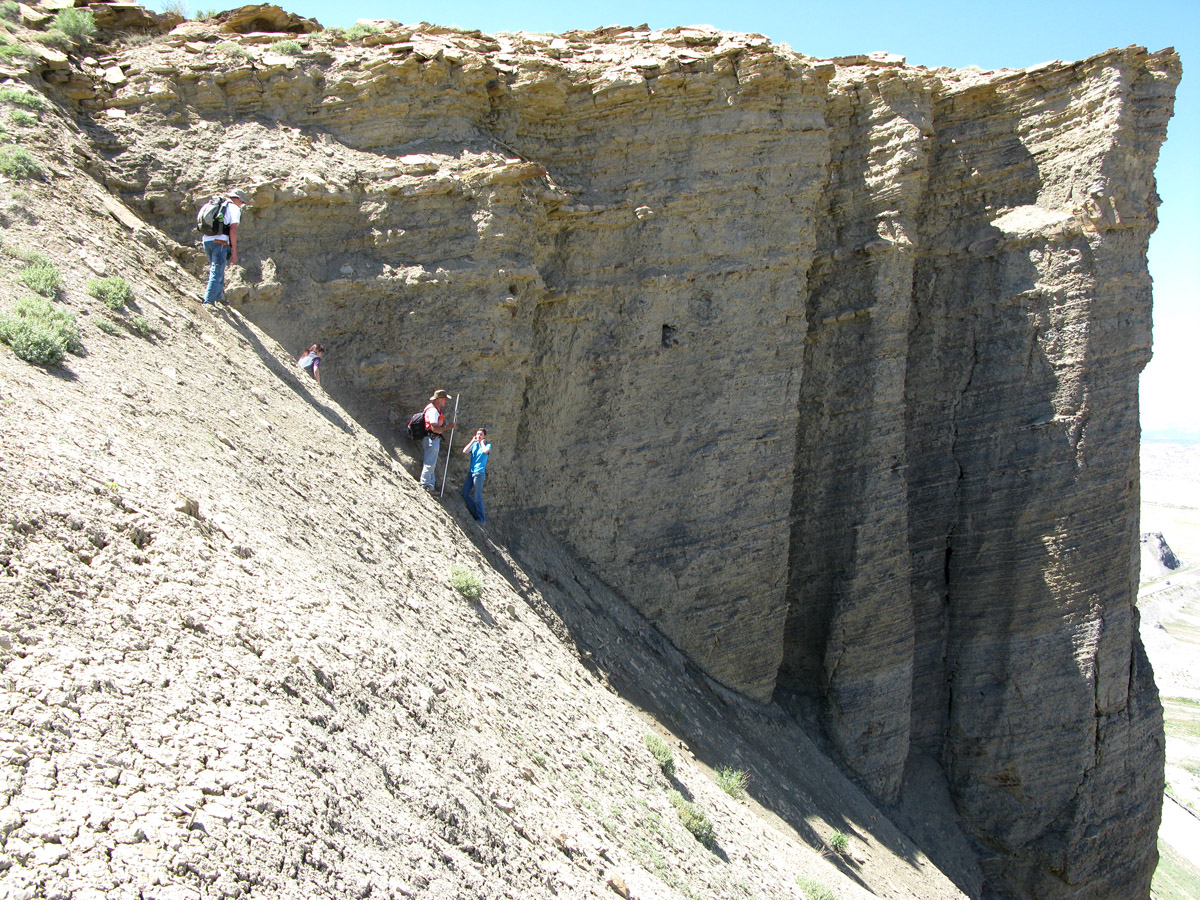 A faculty advisor and three students determining the nature of fossil animal burrows (bioturbation) in the cliff sediments in the Cretaceous Mancos Formation in Utah.
The Program
The Department of Earth and Biological Sciences geology offers a PhD degree in Earth Sciences (geology emphasis), a master of science in geology and a bachelor of science in geology. The field-oriented aspects of geology are emphasized. Faculty research in this program focuses on sedimentology, paleontology, paleoenvironmental reconstruction, paleoecology, paleobotany, and taphonomy. Areas of curriculum emphasis include sedimentary geology, paleontology, and environmental geology. Students will be given broad training in sedimentary geology as well as paleontology.