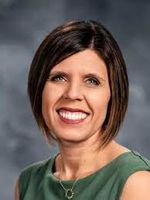 Director, L.I.F.E. Communities
Co-Director, Christian Physician Formation
I am from the San Francisco Bay Area (San Jose and Pleasanton) but have lived in Southern California since I was 18. I completed my undergraduate degree in Biochemistry at Azusa Pacific University. I took a year before medical school to serve in Nigeria as a teacher of children's ministry in a Bible College. I completed medical school and Internal Medicine Residency at Loma Linda University where I met my husband Andy (currently practicing psychiatry). I completed a chief year at the VA Hospital where I fell in love with medical education. Twin girls and a little boy came shortly after (quickly as we had all three in less than 2 years!). I practice clinically at the VA where I enjoy continuity with my veteran patients in primary care. I held the position of clerkship director for Internal Medicine for five years. I have served as a dean since 2019, currently in the capacity of Associate Dean of Physician Formation and Wholeness, and enjoy mentoring and advising students as well as changing curriculum to meet the current needs of students. My academic interests include reflection, resilience skills, and mentoring. When I am not working clinically, I enjoy spending time with my husband and kids (ages 15, 15, and 13), running (2 marathons under my belt), serving in my church, hosting groups of friends in my home, and playing with our dog Coco. I hope the L.I.F.E. Community program will support your growth as you become a physician and I look forward to getting to know each of you!