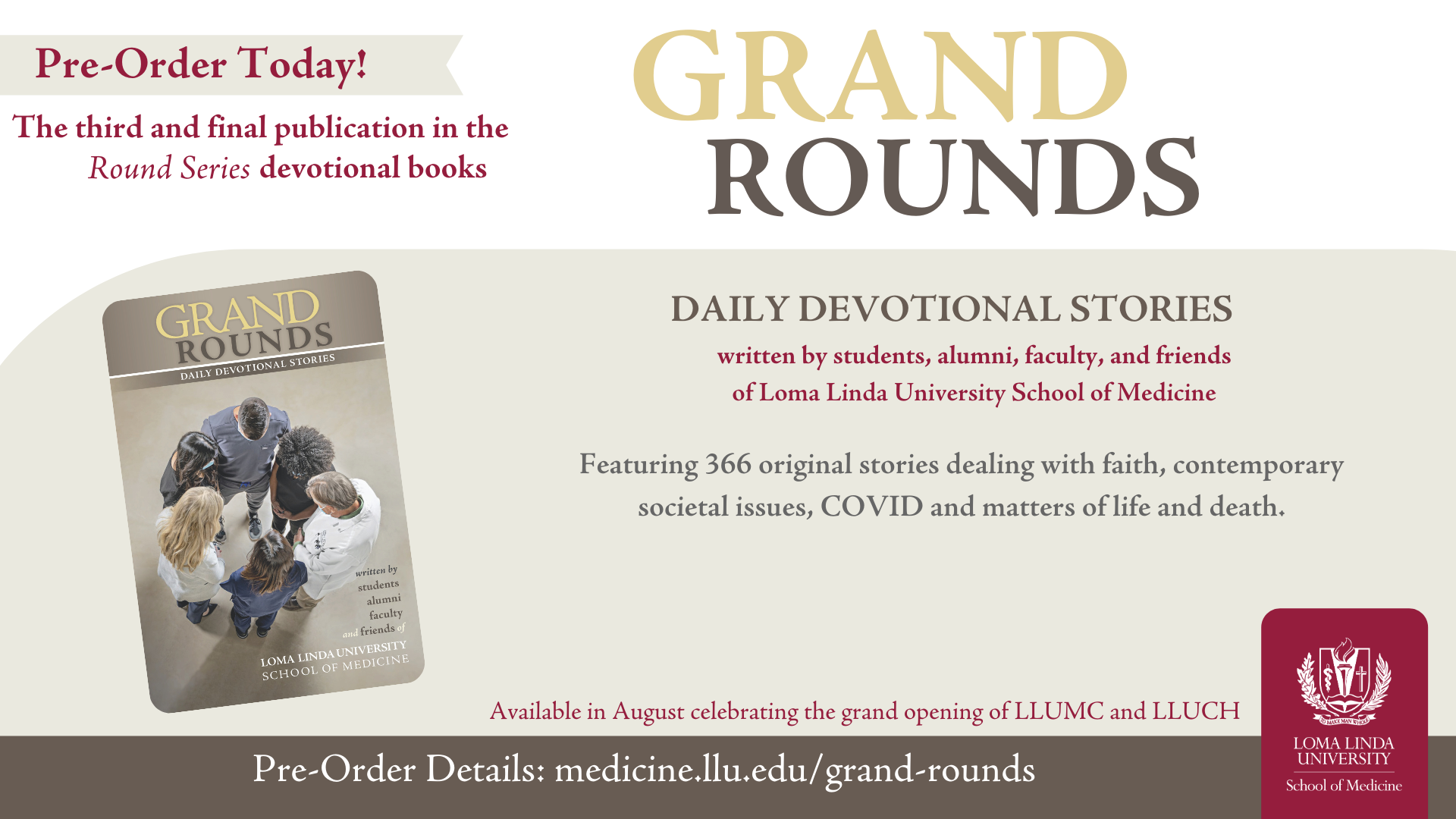 Grand Rounds, the third and final publication in the Rounds Series, will be released in August 2021 to celebrate the grand opening of Loma Linda University Medical Center and Loma Linda University Children's Hospital.
Daily devotional stories written by students, alumni, faculty, and friends of Loma Linda University School of Medicine.
Featuring 366 original stories dealing with faith, contemporary societal issues, COVID and matters of life and death.
Pre-Order Your Copy of Grand Rounds
Loma Linda University Campus Store
11161 Anderson Street, Suite 110
Loma Linda, CA 92354
Daniel Flores l Assistant Store Manager
909-558-4567  Extension: 47288
Email: tm8026@bncollege.com
 
Wholesale Pre-Order
Contact Digital Production Ink
Jennifer Rowland
jirowland@llu.edu I  909-558-4552
Send email to Jennifer with the following information: 
Company name
Contact person
Contact phone number
Ship to address
Provide PO number if required for invoice