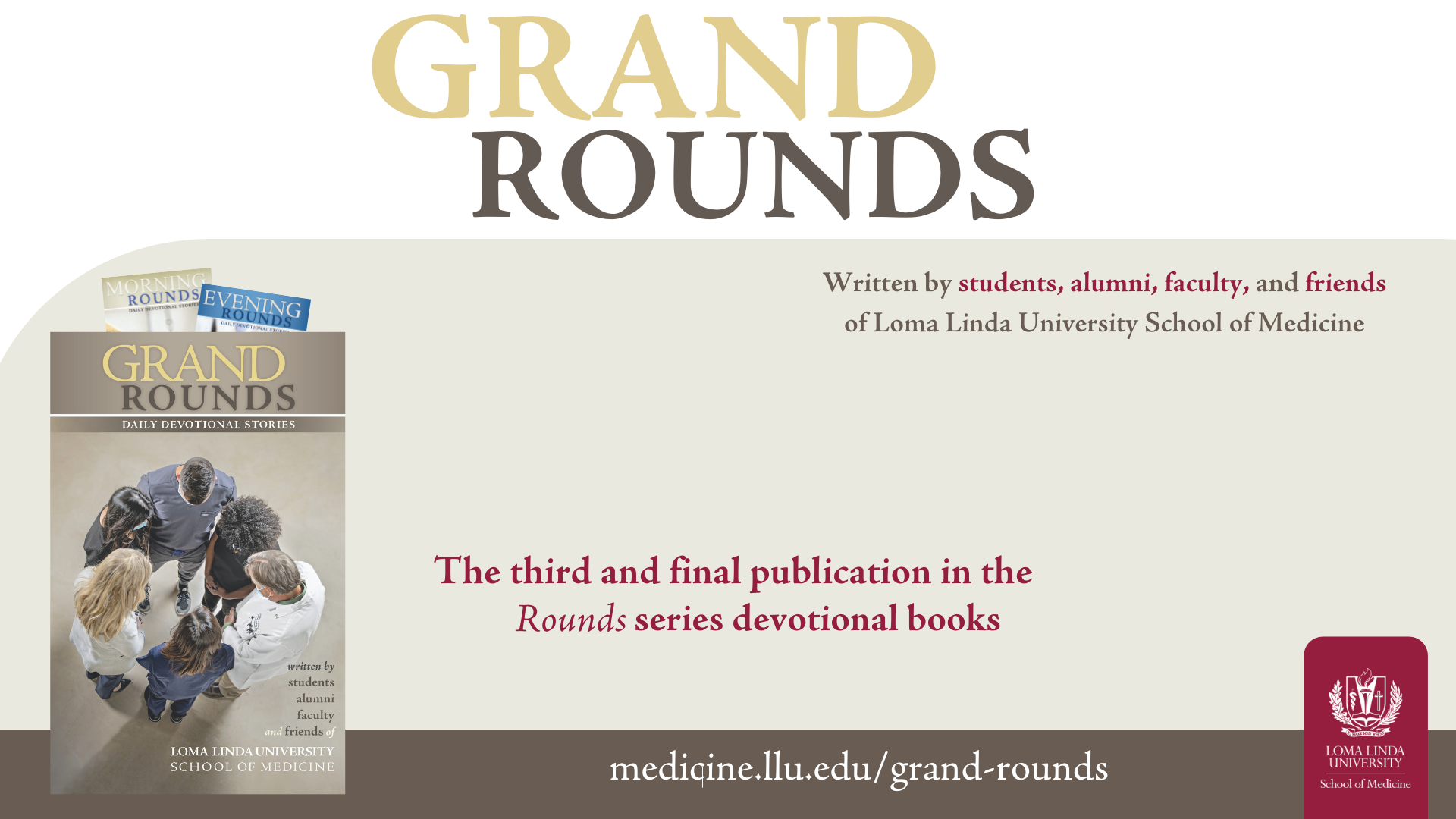 Loma Linda University School of Medicine is proud to announce that "Grand Rounds" – the highly anticipated third book in the "Rounds" series is available to purchase. 
This all-new, inspirational book features daily devotionals composed of stories, insights and poems by students, alumni, faculty and friends of the medical school.
With the global pandemic of 2020, coupled with disparity issues and realities, "Grand Rounds" addresses these issues while embracing the historical and time‑honored process of coming together as health care providers to learn from one another for the betterment of patient care, humankind and spiritual growth.
The "Rounds" series trilogy commemorates significant moments in the history of the School of Medicine. The newest edition, "Grand Rounds," is in celebration of the 2021 opening of the two new hospitals – Loma Linda University Medical Center and Loma Linda University Children's Hospital. The second edition, "Evening Rounds," was compiled to honor the 100-year anniversary of the first School of Medicine graduation in 1914.  And, "Morning Rounds" was to involve as many as possible in the centennial celebration in 2009 of the founding of the school.
Purchase a copy today:
Loma Linda University Campus Store
11161 Anderson Street, Suite 110
Loma Linda, CA 92354
Daniel Flores l Assistant Store Manager
909-558-4567  Extension: 47288
Email: tm8026@bncollege.com
Loma Linda University Medical Auxiliary
https://llumedaux.org/ 
(909) 558-4639
Previous Installments of the Rounds Series