Overview
The Loma Linda University School of Medicine (LLUSM), Department of Psychiatry offers a generalist predoctoral internship program in clinical psychology. Our goal is to provide high quality education in professional psychology by immersing interns in broad experiential training in order to foster the development of well-rounded, competent, entry-level clinical psychologists who can function effectively in a variety of settings that provide comprehensive psychological services, including medical centers, community agencies and outpatient clinics in the public or private sector. The successful intern will be able to integrate a bio-psycho-social-spiritual framework as he or she extends basic assessment and intervention techniques to meet the needs of diverse settings and problems, to appreciate and utilize cultural diversity, and to develop interpersonal and professional collaboration. Former interns hold positions in public, private, and academic settings across the country.
Welcome from the Training Director
Dear Intern Applicant,
Thank you for your interest in the pre-doctoral Psychology Internship at Loma Linda University School of Medicine, Department of Psychiatry. We are glad you are considering our program in your search for an internship and welcome your application.
This website provides a comprehensive description of the training program. We hope that it gives you a clear notion of what our internship is like.
Often times, applicants ask a key question: "What do you look for in an applicant?"
First, it is important that the applicant be well grounded in the current theory and practice of Clinical Psychology. Applicants with substantial experience in outpatient and inpatient mental health settings, and in medical contexts would be a good fit for our program. Since we are housed in a Department of Psychiatry, we value an apprenticeship model, where the learner primarily develops competency through direct experience under supervision.
Second, we value applicants for whom team-work and excellence are well developed personal traits. During the interview process you can expect that we will ask questions as to how these values are part of your professional experience, not just a verbal agreement. Our interns spend significant amount of time working with professionals and trainees from other disciplines in multidisciplinary settings, thus, they need to have the capacity to value the contributions and wisdom that come from non-Psychologists.
Third, Loma Linda University Medical Center is a faith-based organization operated by the Seventh-day Adventist Church. The organization's mission is "to continue the teaching and healing ministry of Jesus Christ, to Make Man [Humanity] Whole," which reflects its spiritual heritage of attention to the body, the mind, the spirit, and the social environment. Our interns participate in a year-round seminar on Diversity, Religion/Spirituality and Psychotherapy. Most, but not all, of our supervisors are competent in areas of religion and psychotherapy, although with different perspectives connected to their own spiritual commitments. Our interns have come from diverse spiritual backgrounds and commitments, and with different levels of theoretical sophistication in this area. 
Some applicants wonder if they need to be Seventh-day Adventists in particular, or Christians in general to be good candidates. The answer is no. I don't know the spiritual commitments of each supervisor, nor that of the interns. However, as a religiously qualified organization, Loma Linda University's website indicates that "LLU is a Seventh-day Adventist, faith and values based Christian institution. Candidates must understand and embrace the mission, purpose, and identity of LLU and its affiliated entities." This means that interns are expected to understand and respect organizational values. In clinical contexts this means that our interns are expected to understand and respect their patients' spiritual commitments and incorporate those into their work as appropriate.
We use the online APPIC Application for Psychology Internships (AAPI). Please view the application information page of this website to review the application materials that you will need to submit. The deadline for receipt of all application materials is November 15th.  If you have any questions regarding the materials or the training program, please do not hesitate to contact me by email at cfayard@llu.edu. I will be more than happy to answer your questions.
Thank you once again for your interest in the Psychology Internship at Loma Linda University, Department of Psychiatry. We look forward to receiving your application.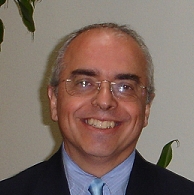 Carlos Fayard, Ph.D.
Training Director, Internship Program
Associate Professor of Psychiatry
Accreditation & APPIC Membership
LLUSM's Clinical Psychology Internship Program has been accredited by the Commission on Accreditation (CoA) of the American Psychological Association (APA). Questions related to the program's accredited status should be directed to the CoA:
Office of Program Consultation and Accreditation American Psychological Association 750 1st Street, NE, Washington DC 20002 Phone: (202) 336-5979 Email:
apaaccred@apa.org
Web:
www.apa.org/ed/accreditation
The program is also a member of the Association of Psychology Postdoctoral and Internship Centers (APPIC), and abides by APPIC policies, including compliance with the requirements of the annual "match" process hosted by National Matching Service. All APPIC policies are available on the APPIC website, www.appic.org.