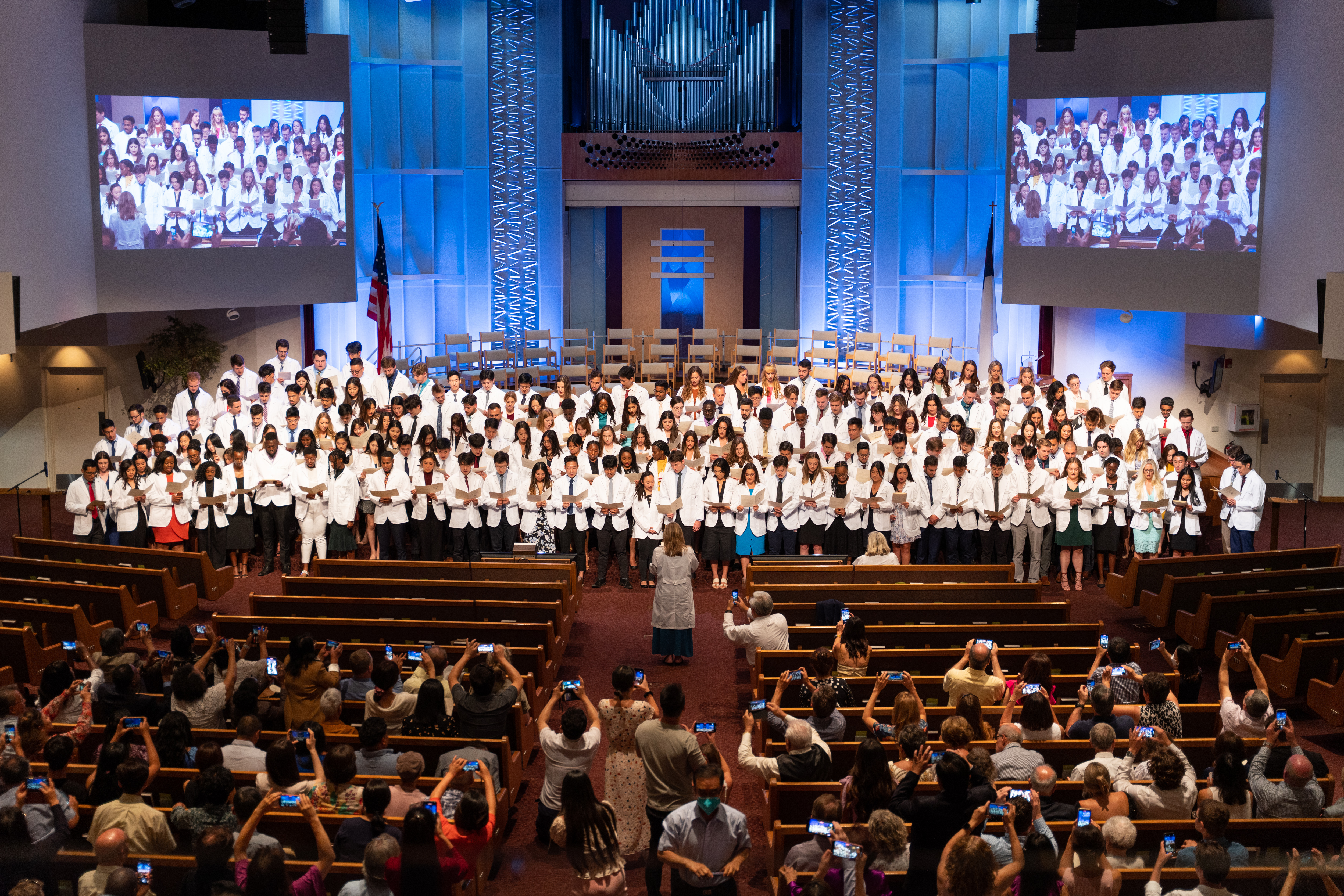 By Hillary Angel - August 2, 2022
It was a memorable evening for Loma Linda University School of Medicine's 176 newest students as the Class of 2026 officially began its medical school journey during the school's 2022 White Coat Ceremony.  The event was held on July 28 and coincided with orientation week for the new medical students. 
Prior to the receiving of the coats, assistant professor of medicine John Shim, MD ('14), shared stories and experience of going through medical school. He asked the incoming medical students to remember three things: 
1)    Perform for an audience of one.
2)    Focus on the journey more than the destination.
3)    Define your metrics for success.
The 176 members were selected from among more than 6,200 applications.
Class of 2026:
•    The average age of the incoming class is 23.4 years old 
•    89 men, 87 women
•    12 international students from Canada, China and South Korea
•    32 states and 45% from California
•    Degrees from 71 different universities and colleges
•    12% have at least one degree in a non-science major  
The ceremony closed with Tamara Thomas, MD, ('87), dean of the School of Medicine leading the students in a recitation of the physician's oath.