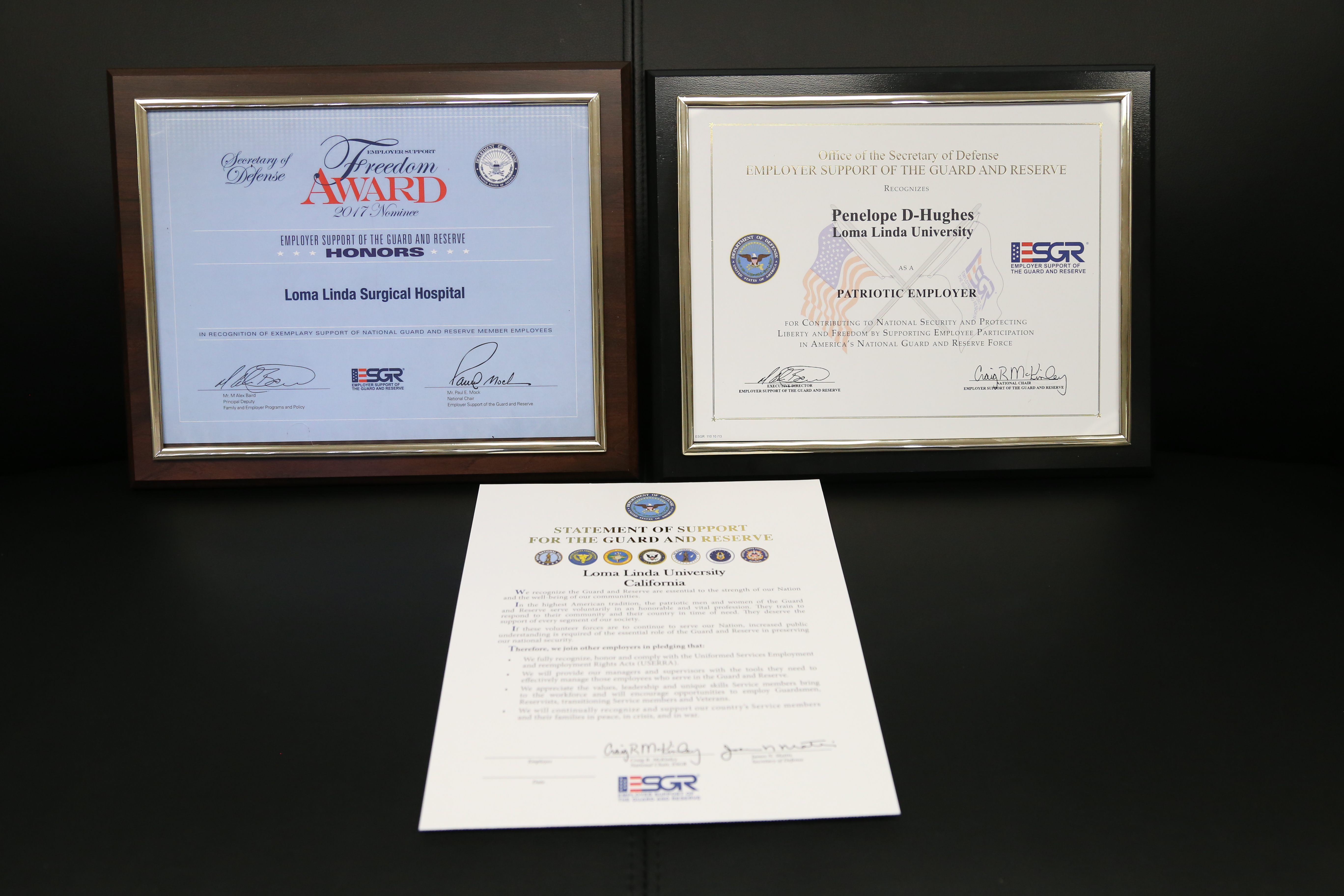 By khwang - November 9, 2017
The U.S. Department of Defense presented Associate Dean of Basic Science Penny Duerksen-Hughes with a Patriot Award following nomination from Nathan Wall, PhD.
Wall, who served as director of the biochemistry program in the School of Medicine, is also a major with the California Army National Guard's 40th Infantry Division. He deployed to Afghanistan on October 7 and will be there for nine months.
Wall also nominated the Loma Linda University Surgical Hospital for a Freedom Award, the highest recognition given by the federal government to employers for supporting employees who serve in the National Guard or Reserves.
"I wish to recognize my supervisors at Loma Linda University," Wall wrote in his nomination papers. "Though I am only given one (nomination) slot I have a very supportive group of faculty and staff, students (and) most importantly supervisors in my dean, Dr. Roger Hadley, my chair, Dr. Penny Duerksen-Hughes, my center director, Dr. Marino De Leon and my CFO Ms. Alice Wongworawat."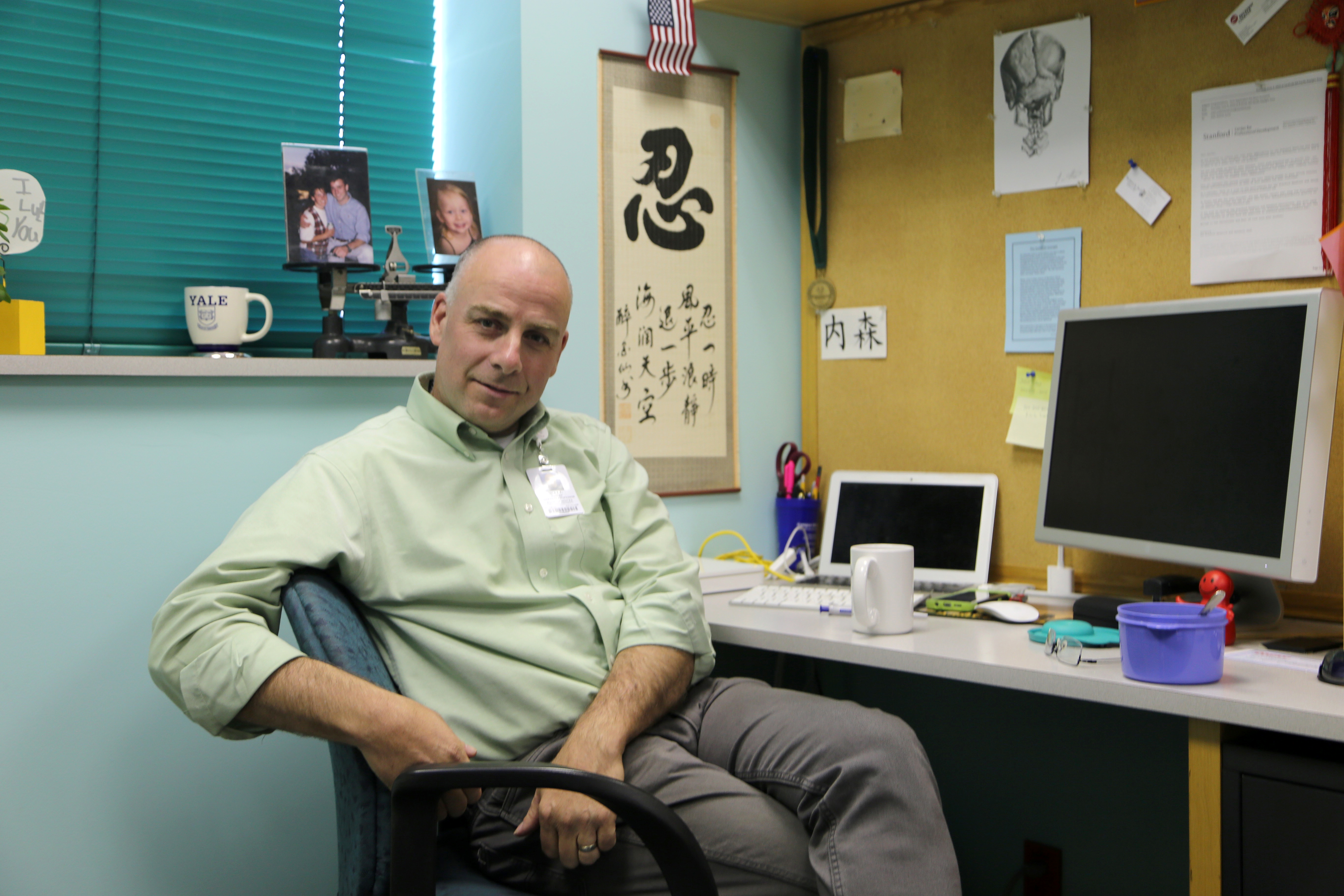 To prepare for Wall's departure, a team of colleagues and administrators worked to cover his teaching responsibilities, mentor his graduate students and organize the start of a new Cancer Development and Regenerative Biology program. The Patriot Award is given to supervisors who go above and beyond in their efforts to make a service member's call to duty as smooth as possible, according to the DOD.
"When they were (told) back in January 2017 of my pending deployment, plans were immediately set in motion to guarantee my care and wellbeing and that of my family," Wall wrote. "I could not ask for a better set of university officers."
The recognition was unexpected, Duerksen-Hughes, PhD, said. She was so surprised to receive the box she almost had it "returned to sender," thinking it was a mistake. She wants Wall to know that he is valued and LLU will support him in any way possible.
"This award recognizes both Dr. Wall's commitment and courage, as well as the solidarity and commitment that Dr. Wall's friends and colleagues have demonstrated by standing behind him as he embarks on what we all anticipate to be a difficult mission," she said. "For this recognition, I am most grateful."
Article by Kristen Hwang. Contact the writer at khwang@llu.edu.