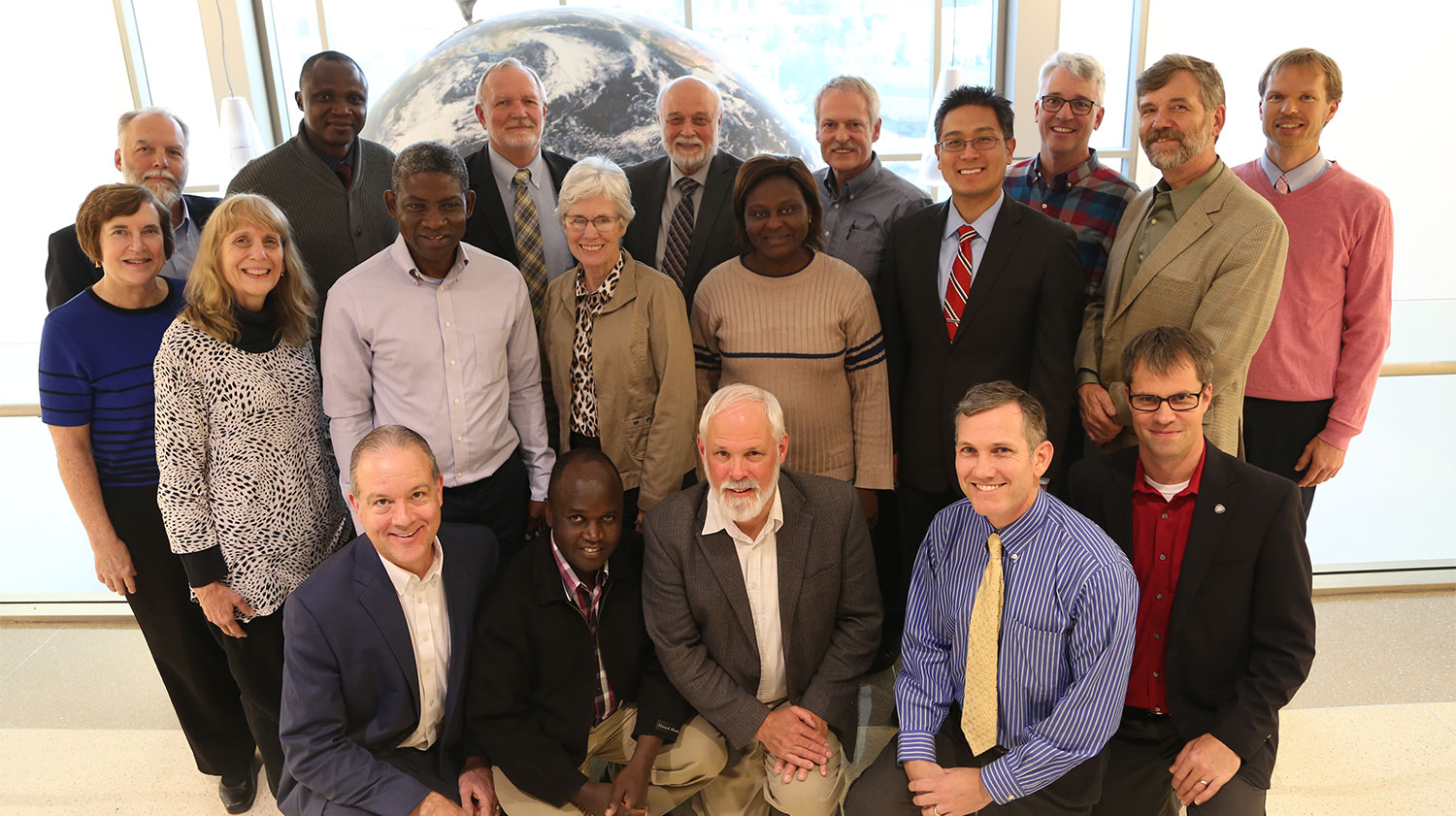 By khwang - December 8, 2017
More than a decade ago, Kevin Shannon, MD, MPH, was serving as medical director of Kijabe Hospital in Kijabe, Kenya. He struggled to keep enough staff at the hospital to support the new family medicine residency program, especially around the holidays.
"I realized it would have been really nice to have an organization that would be a resource for mission hospitals trying to train national physicians," Shannon recalled. "The Pan-African Academy of Christian Surgeons (PAACS) had just started then, with the support of LLU, and as I invited them to train at my mission hospital, I wished there were something for non-surgeons too."
At the time, there was no institution supporting the creation of such an organization, but when Shannon returned to the U.S. and soon began working at Loma Linda University Health in 2012, he found a place that was willing.
On Nov. 7, 2017, the Christian Academy of African Physicians (CAAP) was founded at a meeting in the Centennial Complex in partnership with other Christian universities and hospitals in Africa.
The foundation of CAAP follows two years of visionary support of LLUH President Richard Hart, MD, DrPH, who encouraged and promoted Shannon, two of his academic medical missionary friends, and  Jamie Crounse, MD, medical director of Malamulo Adventist Hospital, in this landmark endeavor.
During a 2015 site visit to Malamulo Hospital as program director for the LLUHEC Family and Preventive Medicine residency, Shannon asked Crounse if he would be willing to start a Family Medicine training program for Malawi physicians at Malamulo Hospital. Crounse agreed to the idea if LLUH could offer support.  
Hart, who had previously floated the idea of a Malamulo Family Medicine residency to Shannon and others, encouraged Shannon to develop a proposal when it was clear there were willing and capable partners at Malamulo.
"The Lord gave us Loma Linda where serving the underserved is at the core of its mission," Shannon said.
CAAP plans to develop academic and spiritual curricula to support residency programs for family medicine, internal medicine and pediatrics at mission hospitals in Africa. CAAP will also provide support to programs by offering faculty development, networking and certification. Trainees of CAAP will be able to earn a master's in public health through Loma Linda University.
The need for such an organization is great, said Shannon, who serves as CAAP commission chair and associate program director for LLUH's Family and Preventive Medicine residency, Transitional Year residency program director, and director of the LLUSM preventive medicine clerkship.
In nearly 26 percent of countries in Africa the ratio of patients to doctors is greater than 20,000 to 1, according to the 2006 World Health Report. More than 42 percent of Africa's countries have between 1,900 and 16,500 patients per physician. In comparison, the United States has roughly 390 patients per physician on average.
"Africa is the continent most in need of medical providers," Shannon said. "Seventy-five percent of the countries in Africa have a critical shortage of healthcare workers. That's the reason we're starting with Africa."
Shannon said he dreamed as a child of being a missionary, and in college realized that the best way he personally could be an effective missionary was to become a doctor. Over most of the last three decades, he has been supporting or directly involved in short or long-term work at Christian mission hospitals in Africa. Under his guidance, CAAP aims to train skilled Christian physicians who will practice in rural settings where the need for healthcare is the greatest.
Preliminary sites under consideration to partner with CAAP for primary care residency training include Malamulo Adventist Hospital in Malawi, Mbingo Baptist Hospital in Cameroon, Kabarak University Hospital in Kenya and Bingham University Teaching Hospital in Nigeria.
CAAP's founding board members include representatives from:
•    Loma Linda University Health
•    Mayo Clinic
•    University of Minnesota
•    Africa Inland Mission
•    Bingham University Teaching Hospital (Nigeria)
•    Kabarak University (Kenya)
•    Mbingo Baptist Hospital (Cameroon)
•    Christian Medical & Dental Association (CMDA)
•    Pan-African Academy of Christian Surgeons (PAACS)