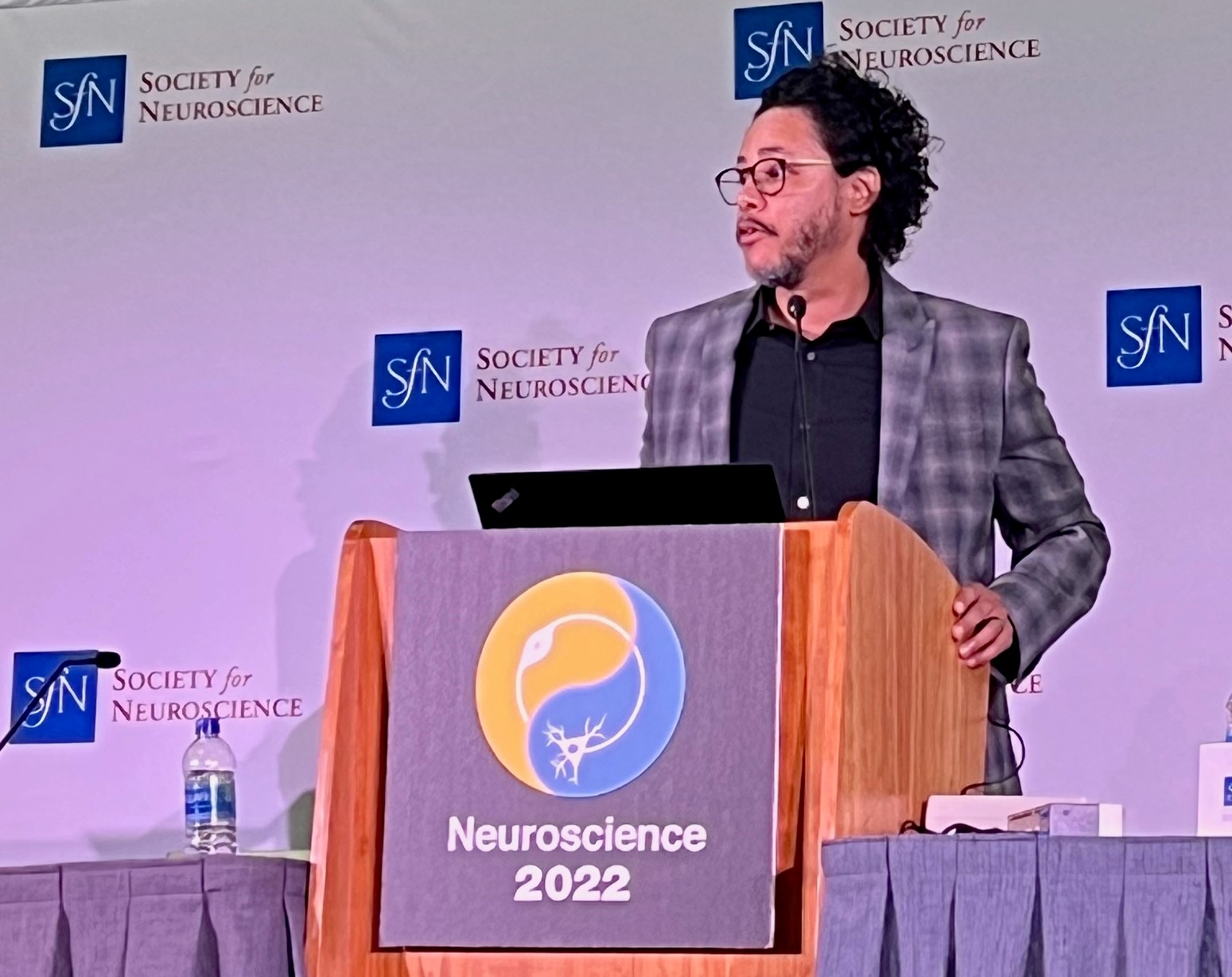 By Hillary Angel - November 28, 2022
A history of stressful experiences during childhood increases the risk of developing obesity in adulthood; however, it is unclear how early-life adversities (ELA) may lead to obesity. Johnny Figueroa, PhD, associate professor of physiology at Loma Linda University School of Medicine's Center for Health Disparities and Molecular Medicine, spearheaded a study, "Interactions of Early Life Adversity and Brain-Gut Alterations Predict Obesity-Related Complications," to investigate biological factors mediating the connection between ELA and body mass index (BMI) in Hispanic Americans.
Findings showed new interactions between gut microbiome-related factors, inflammatory biomarkers, and specific neurobiological structures that might help explain the increased body mass index frequently found in individuals exposed to ELA. The study revealed potential predictive indicators of early stress-induced obesity that could be targeted through diet and probiotics to help reduce health disparities.
Figueroa presented this research on a panel at the Society for Neuroscience (Neuroscience 2022) annual meeting press conference: Obesity, Parkinson's Disease, and Pesticides: The Gut-Brain Connection. The panel of researchers discussed the association between early life adversity and obesity and how oral pesticide exposure can lead to functional and molecular changes in both the gut and brain relevant to Parkinson's disease.
During Neuroscience 2022, Loma Linda University had three poster presentations on research about how diet and stress influence brain development. The conference brings together thousands of neuroscientists from around the world to present significant advances in the field.