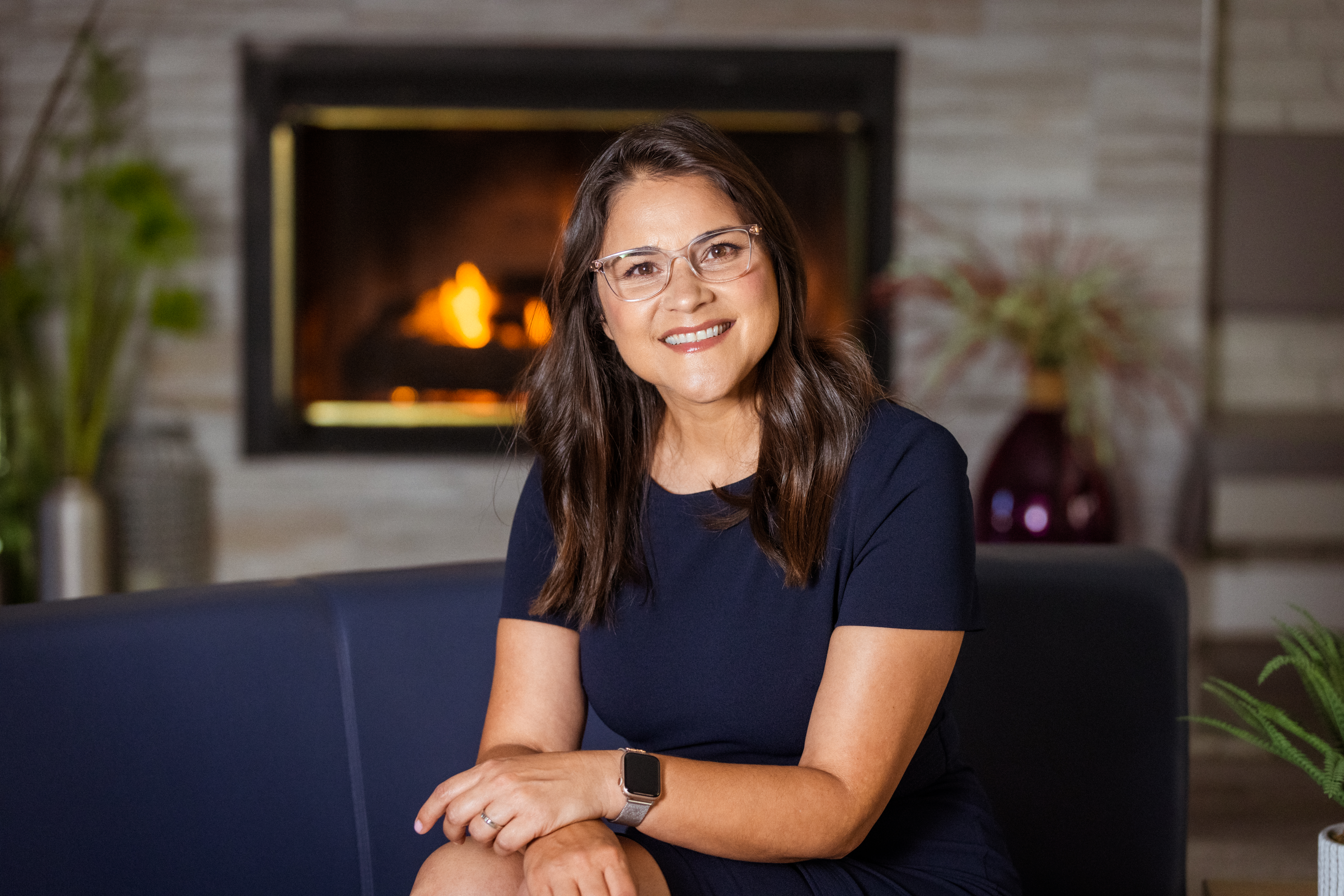 By Hillary Angel - September 14, 2021
Yamileth (Yami) Bazan, PhD, has been appointed associate dean for student affairs at Loma Linda University School of Medicine effective, September 13, 2021.
Bazan is an experienced leader and educator with a reputation of developing people, systems and organizations with her focus the past 14 years being implementing successful student affairs programs and initiatives. 
"We are honored to have Dr. Bazan in this role and utilizing her diverse portfolio to bring insight and knowledge into the experiences, challenges and concerns of our students," said Dr. Tamara Thomas, dean of Loma Linda University School of Medicine. 
Bazan will lead the Office of Student Affairs and serves a critical role in the student experience at the School of Medicine. She will oversee the services and activities that support and ensure the academic, personal and professional development of medical and graduate students.  
She is "looking forward to this new life-chapter" and is "especially grateful for the opportunity to serve, learn from and contribute to the lives of faith-centered medical professionals."
Bazan comes to Loma Linda University School of Medicine after serving as vice president of student life at La Sierra University since 2007 and prior to that serving as the Associate Youth Director at Southeastern California Conference for eight years. She graduated from La Sierra University with a bachelor's in liberal studies and a master's degree in administration and leadership.  She received her PhD from Andrews University in Michigan with an emphasis on Diversity and Student Development.
Bazan is an ordained minister of the Pacific Union Conference of Seventh-day Adventists, an experienced administrator and an educator for the past 28 years.  She is a member of the National and Adventist Student Personnel Association (NASPA/ASPA), and board member of the Pacific Press Publishing Association.
 Bazan is replacing Henry Lamberton, Psy.D., who is retiring after 27 years of serving as School of Medicine's associate dean of student affairs. The position will go to the board in December 2021.