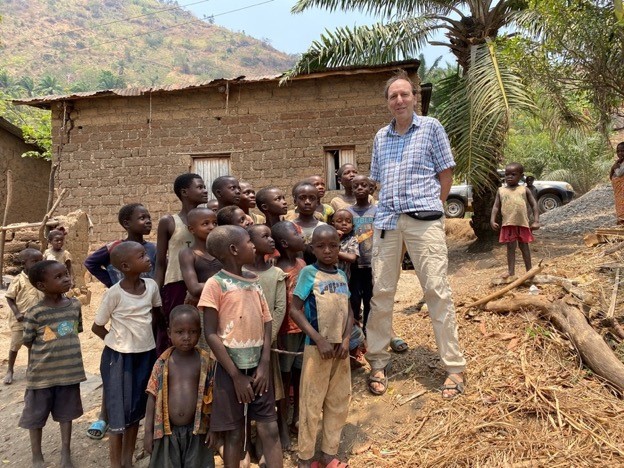 By Hillary Angel - January 4, 2022
George D. Jackson, PhD, professor, Earth and Biological Sciences Department, returned from research trip at Lake Tanganyika in Burundi, Africa. 
Dr. Jackson was in the northern section of Lake Tanganyika conducting field and laboratory work focused on the iconic deepwater fish Cyphotilapia frontosa, along with Tropheus sp. and other fish species. Lake Tanganyika is the second largest freshwater lake in the world by volume and its immense size makes one feel they are at the ocean.
He worked with University of Burundi researchers and local fishermen to collect around 100 individuals of the key species, in addition to other samples of 48 species.  Dr. Jackson will be conducting otolith growth analysis, feeding ecology, mercury analysis, as well as and δ13C and δ15N stable isotopes to provide an understanding of the ecology of these fish in northern Lake Tanganyika.
The collaborative research project was undertaken with Professor Gaspard Ntakimazi from the University of Burundi.  A letter of invitation was provided from the director of the University's Center for Research in Natural Sciences and the Environment to work with researchers within the Aquatic Ecosystem Management team. 
During the trip, Dr. Jackson also presented a research seminar at the University of Burundi Faculty of Sciences, where faculty expressed an interest in developing a collaborative agreement between Loma Linda University and the University of Burundi in the area of graduate student supervision.  Research will continue further south in the central region of Lake Tanganyika in Tanzania.