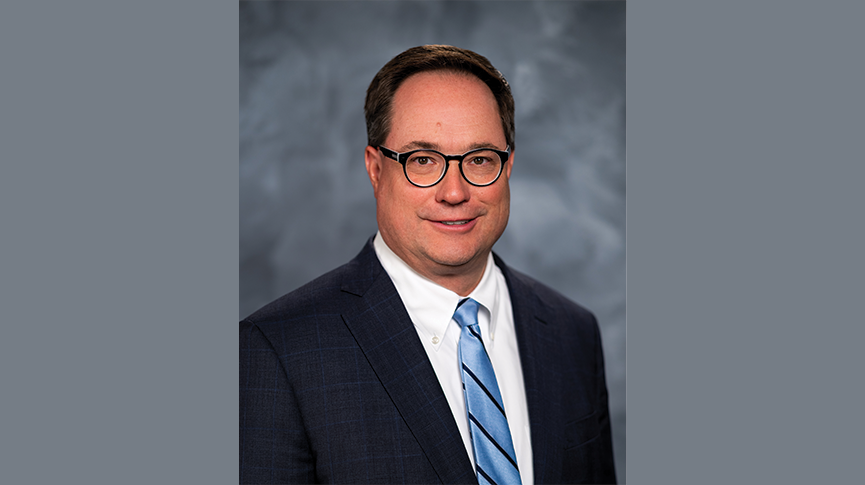 By Hillary Angel - August 22, 2022
Loma Linda University School of Medicine has appointed Paul Herrmann, MD, PhD, as the Vice Dean for Academic Affairs.
Dr. Herrmann joined the School of Medicine faculty in 2008.  He currently serves as professor and chair of the Department of Pathology and Human Anatomy.
"Dr. Herrmann is passionate about teaching, learning and research. In this role, he will continue to advance our programs, oversee our new curriculum, and work closely with leadership, faculty and staff to provide the best education for our students," said Tamara Thomas, dean of Loma Linda University School of Medicine. 
Within the Department of Pathology and Human Anatomy, he created and co-directed a course on practice management for the Masters in Medical Science program in collaboration with the Faculty Medical Group administration. He also supported the Masters in Health Science Pathologist's Assistant program to full accreditation.  In addition, he served as a member of the New Curriculum Oversight Committee for the School of Medicine.
Throughout his career he has very much enjoyed science teaching and has directed, taught, or assisted course instruction in general chemistry, quantum mechanics, thermodynamics, biochemistry, clinical chemistry and immunology.
His research interests include heme-oxygen interactions at the atomic and molecular level as well as the interplay between oxidative metabolism and platelet function. He particularly enjoys research that connects the most basic physical and chemical principles to patient diagnosis and treatment. 
He received a PhD in chemistry from Stanford University and is a graduate of Loma Linda University School of Medicine. He completed residency training in anatomic pathology and a fellowship in hematopathology from the National Cancer Institute in Maryland, in addition to a residency at LLUMC in clinical pathology. 
Dr. Herrman is a fellow of the American Society of Clinical Pathologists and the College of American Pathologists. He is an active member of several organizations including the American Chemical Society and Association of Pathology Chairs.  He is board certified by the American Board of Pathology in anatomic pathology, clinical pathology and hematopathology.
Dr. Herrmann is replacing Tamara Thomas, MD, who served in the vice dean for academic affairs role since 2011. Dr. Thomas will continue her primary appointment as dean of the School of Medicine.