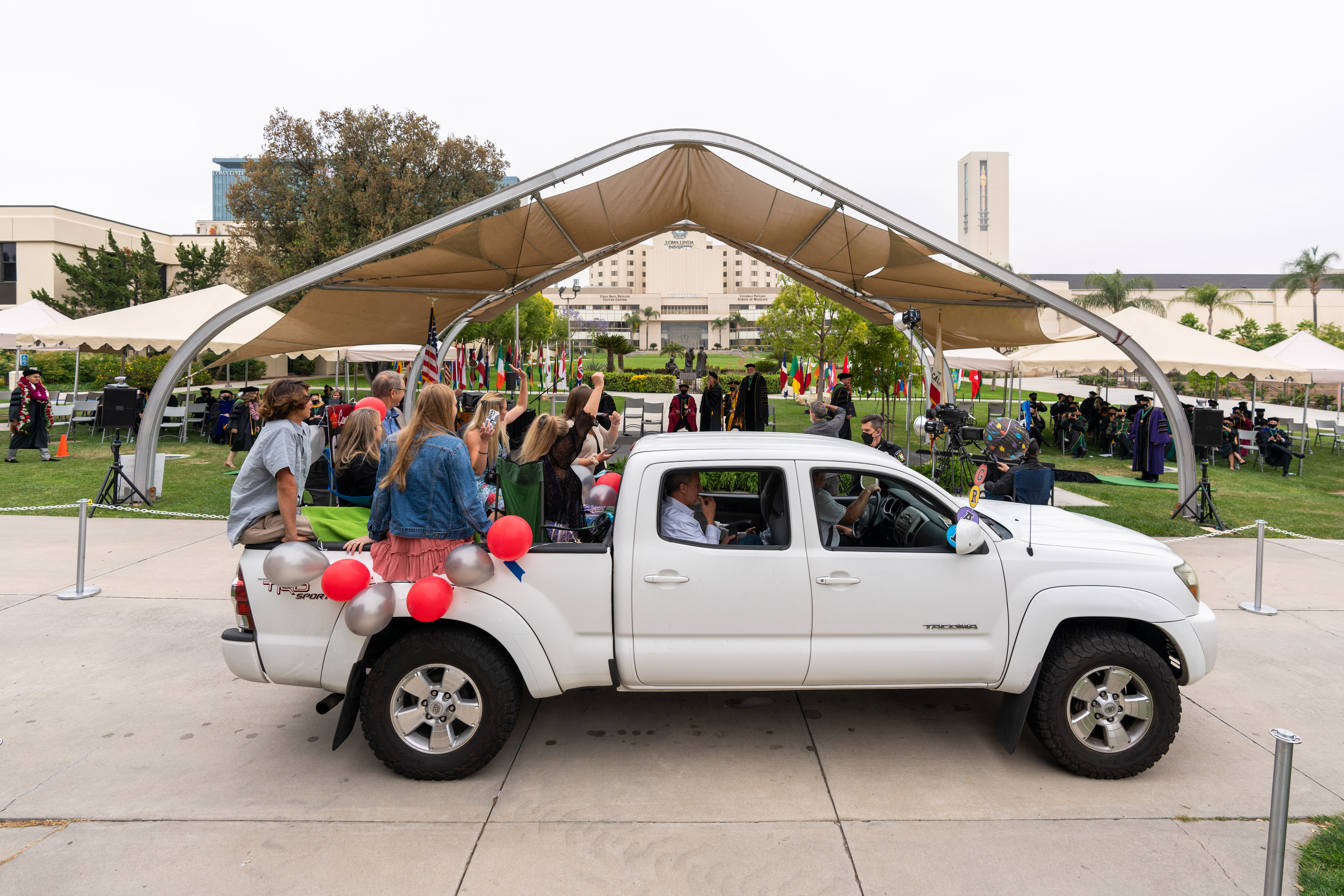 By Hillary Angel - June 2, 2021
Limos, party buses and vehicles decorated with balloons and banners paraded through campus as part of Loma Linda University School of Medicine's drive-through commencement held on Sunday, May 28. The ceremony honored the academic excellence of over 200 physicians, researchers and pathologists' assistants.
Richard Hart, MD, DrPH, president of Loma Linda University Health, joined Dean Tamara Thomas, MD, and faculty members to celebrate the class of 2021. 
The weekend's main events began on Friday evening with the Consecration and Hooding Ceremony service, continuing on Saturday morning with Baccalaureate services and concluding Sunday with drive-through Commencement services.
 
View commencement photos on School of Medicine's Facebook page