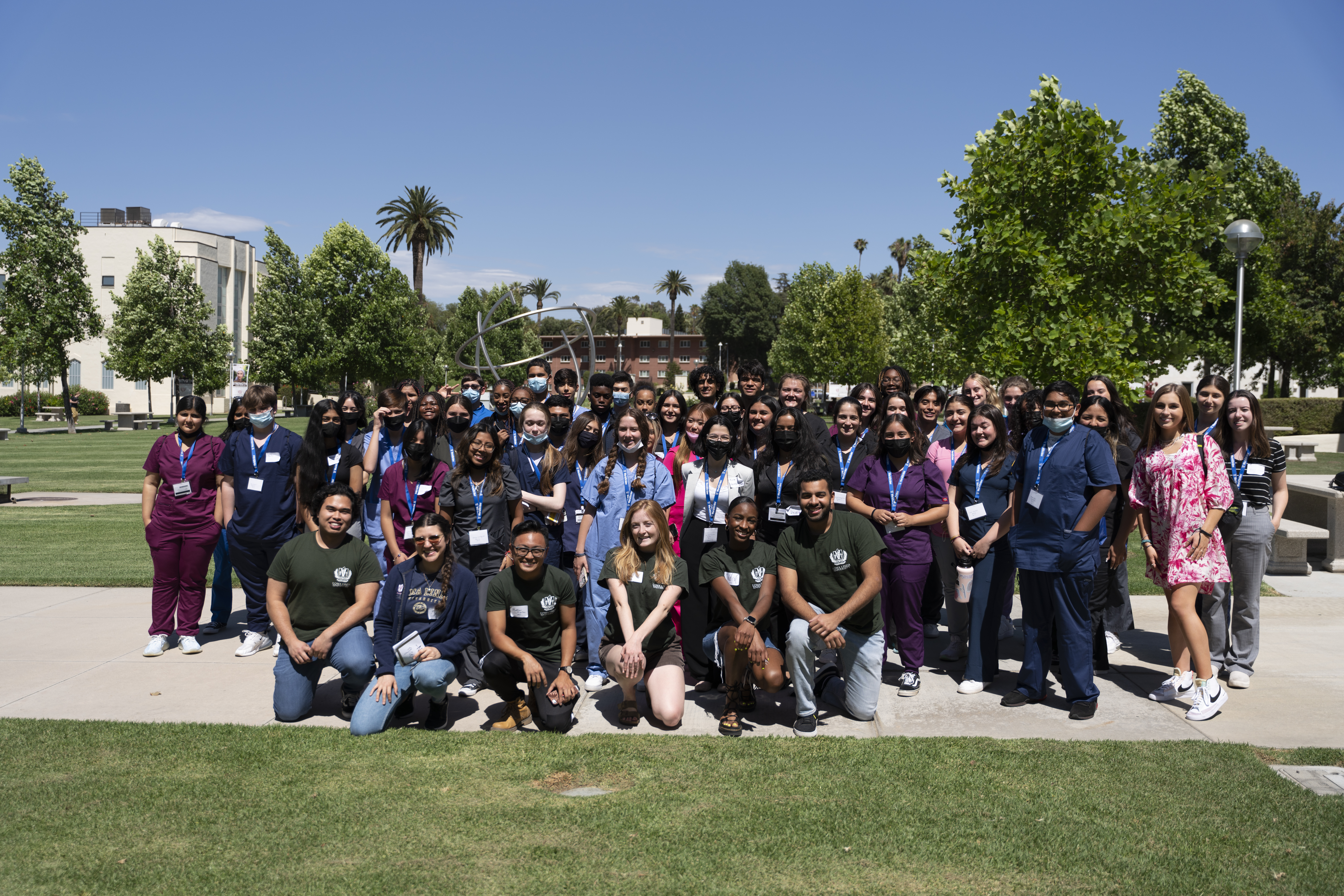 By Hillary Angel - June 29, 2022
Fifty high school students from the National Youth Leadership Forum (NYLF) Medicine program recently visited Loma Linda University School of Medicine to explore career opportunities in medicine and to meet medical students to gain a better understanding of what life is like as a medical student. 
Gabriela De Los Santos (class of 2024) served as the student coordinator for the event along with other student volunteers to share insight about their journeys and attending medical school.  
"I was involved in the NYLF program when I was sixteen years old, and I remember how much the program solidified my interest in medicine. Now, I've been blessed with being a student physician, and I hope I was able to inspire them to pursue a career in medicine as well," said Gabriela De Los Santos, third-year medical student and president of the Latino Medical Student Association.
The day included a visit to the Medical Simulation Center, an activity at the microbiology lab, discussions about the importance of diversity, equity and inclusion and how it affects patient outcomes. In addition, they met with faculty physicians and had a Q&A with a medical student panel.  Loma Linda University School of Medicine will host two additional NYLF Medicine programs in July.