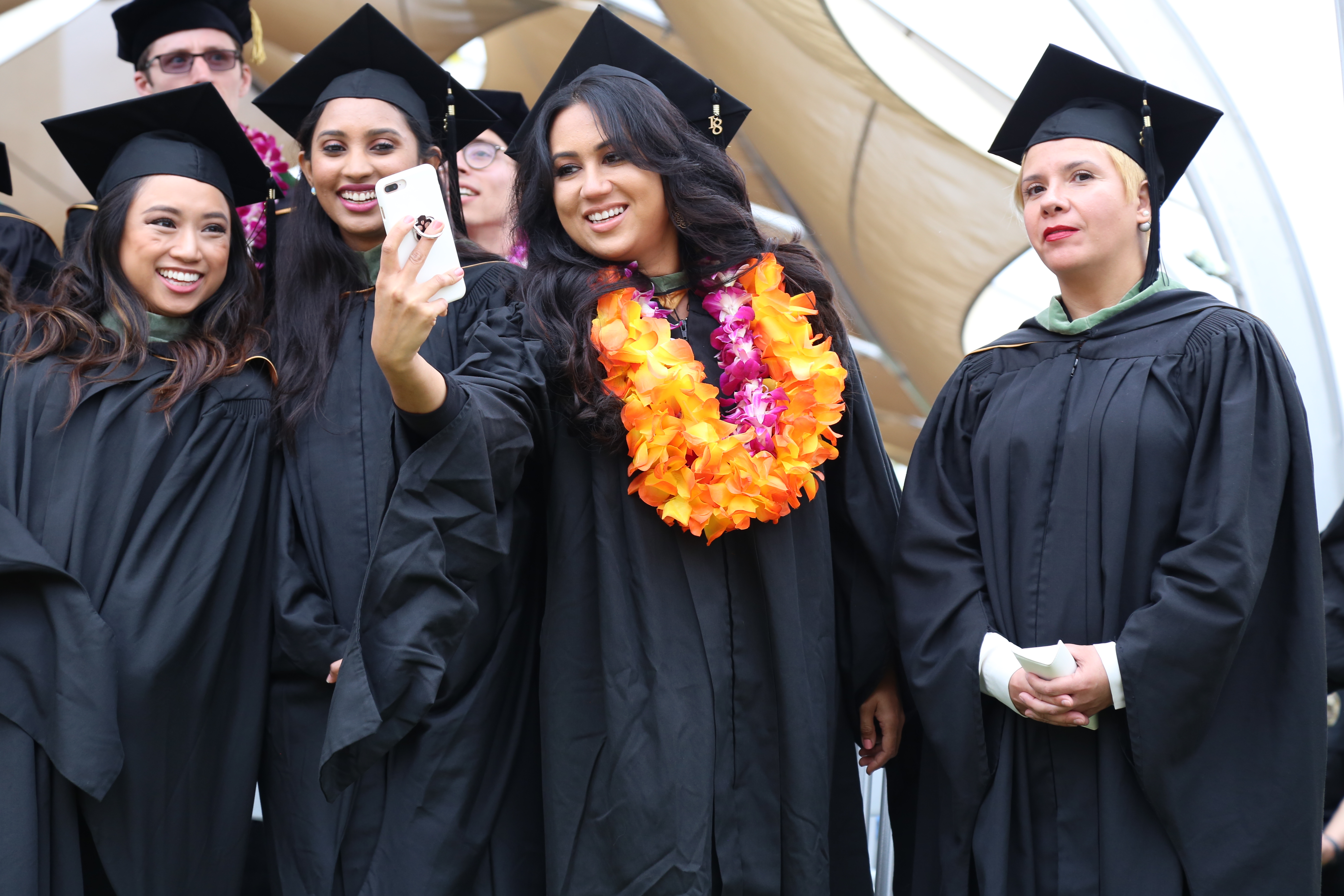 By khwang - June 4, 2018
By Larry Kidder
The Pathologists' Assistant  (PA) Program, part of Loma Linda University School of Medicine, celebrated its second class during commencement ceremonies on Sunday, May 27. Sixteen students graduated. The students will continue at clinical rotations through September to complete their clinical education requirements.
Within the past month, PA program faculty and administrators learned that they had received the maximum allowable length of initial accreditation for a new program by the National Accrediting Agency for Clinical Laboratory Sciences (NAACLS) following a successful visit earlier this year. The two-year master's degree in health sciences is among 11 accredited pathologists' assistant programs in the country and the only program west of Chicago to offer education in surgical and autopsy pathology.
 "Most already have jobs lined up because of the growing need for PAs nationwide," said Cheryl Germaine, MHS (PA), program director. 
Pathologists' assistants must have comprehensive knowledge of anatomy, pathology and surgical techniques. Students in the program are exposed to work environments at Loma Linda University Health and in community hospitals and private laboratories. The program boasts a 100 percent pass rate on the American Society for Clinical Pathology certification exam and a 100 percent job placement rate for among its first class of graduates.