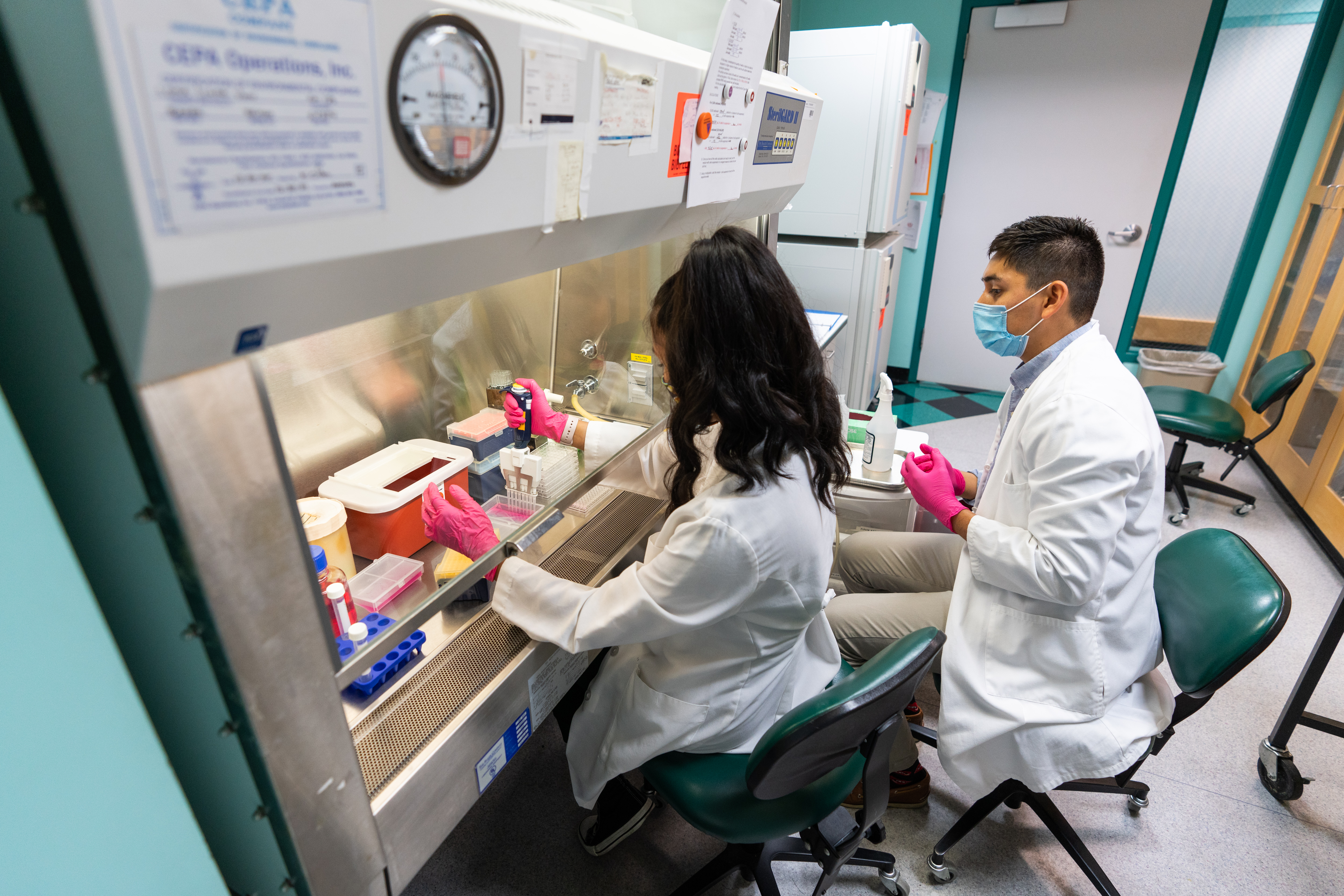 By Hillary Angel - April 26, 2022
Thirty-seven underrepresented high school students from the Inland Empire are vying for a spot to participate in the Apprenticeship Bridge to College (ABC) program, a summer internship at Loma Linda University School of Medicine's Center for Health Disparities and Molecular Medicine (CHDMM).
To get accepted into the ABC program, the student candidates are invited to the ABC Invitational, where they will be interviewed by Loma Linda University faculty researchers and PhD students. Parents, school representatives, and other community members are also invited to attend. There are only 12 spots available for the health disparities summer internship program.
The ABC Invitational will take place on Monday, May 2, at the Centennial Complex on the fourth floor from 5 p.m. to 9 p.m. The program will include presentations from Tamara Thomas, MD, dean of Loma Linda University School of Medicine, and Marino De Leon, PhD, director of CHDMM. 
Once students are accepted into the competitive program, they will be immersed in a hands-on research environment and mentored by faculty for eight weeks at Loma Linda University from June 13 through August 5, 2022.
"We launched the ABC program twenty-five years ago to increase diversity in the biomedical workforce, and already 226 students have completed the program," said Marino DeLeon, Ph.D. director of the Center for Health Disparities and Molecular Medicine. "Each year, we work with high school representatives in the Inland Empire to identify qualified students interested in biomedical research and eager to learn and serve the community. They want to make a difference and help address health disparities."  
Nearly 65 percent of ABC program alumni graduates completed their undergraduate in a STEM discipline. More than half of those students pursue graduate programs, and 44 percent of them return to Loma Linda University Health for their advanced degrees.
Established in 2005 with an award from the National Institutes on Minority Health and Health Disparities, the CHDMM has recruited and trained hundreds of students underrepresented in medicine and biomedical research.
Learn more at https://medicine.llu.edu/chdmm