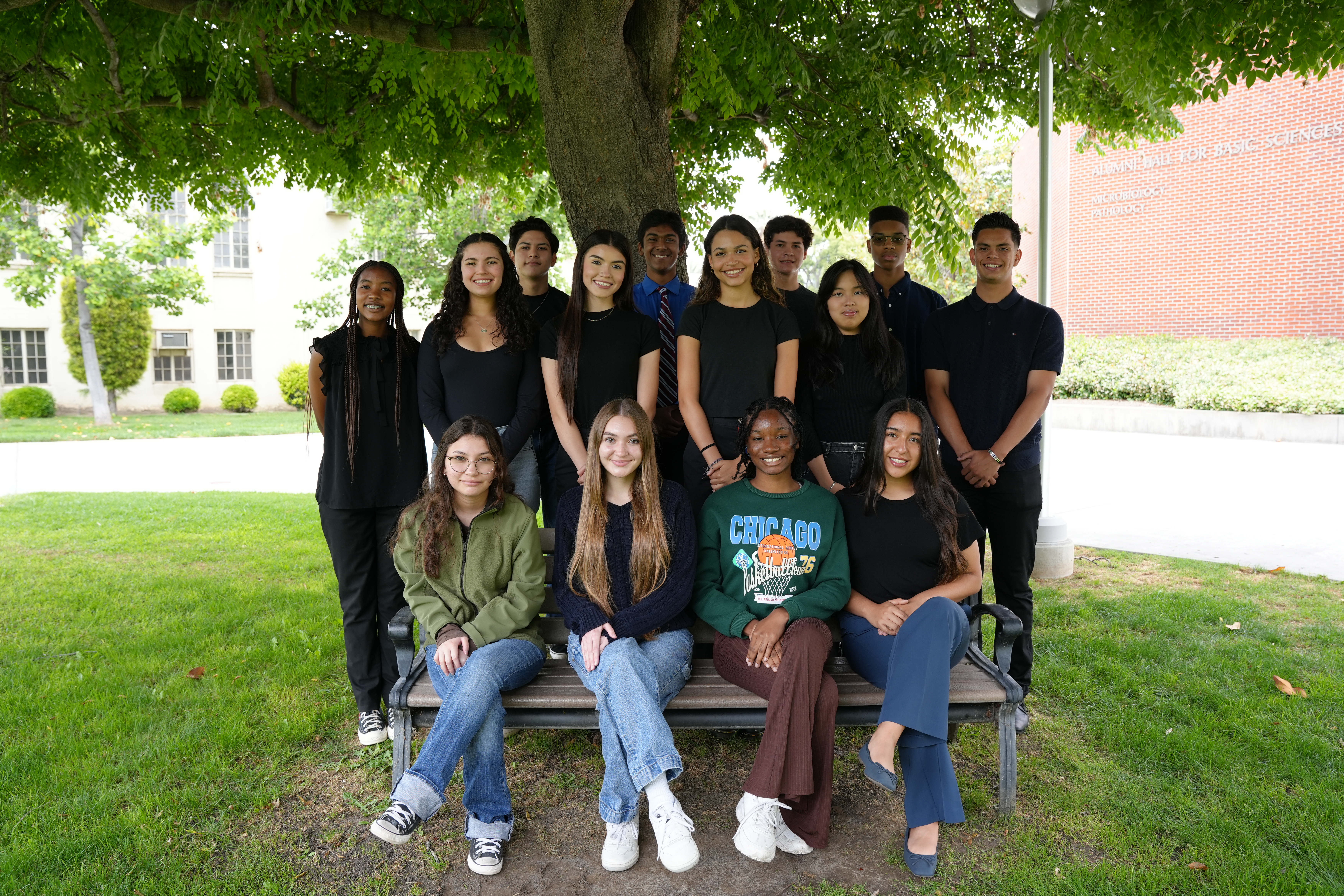 2023 ABC Students
Apprenticeship Bridge to College (ABC) Program
A High School Summer Research Program at Loma Linda University
The ABC High School Program offers a summer internship in health disparities research for high school students in the Inland Empire, Southern California.
2024 Summer Program Dates: June 10-August 2
Students will participate in a full-time, eight-week summer program featuring:
Hands-on biomedical research experience under the supervision of an expert scientist.
Seminars on health disparities (examining the disproportionate burden of diseases such as diabetes, stroke, cancer, and HIV/AIDS among minority and medically underserved populations).
Enrichment educational activities that will strengthen skills that are critical for a successful career in the biomedical sciences, such as math, English, analytical thinking, and scientific communication.
Recreational activities that give students a chance to enjoy time off with program peers and mentors
A key objective of the ABC internship program is to increase diversity in the biomedical workforce in our local community and nationwide. To achieve this goal, we encourage student applications from disadvantaged backgrounds, and students who belong to groups that are nationally underrepresented in the STEM (science, technology, engineering, math) disciplines.
Loma Linda University's high school summer research program is committed to exposing talented students to the health professions and giving them a chance to be involved firsthand. Today, about 80% of past ABC program students are currently completing their undergraduate degree in a scientific discipline, almost four times the rate shown for underrepresented minority students nationwide.
Learn more about our summer research program for Inland Empire high school students and see how our ABC program can be a critical stepping stone to future academic and professional success.
Note: If you have participated in one of our programs before, please contact chdmm@llu.edu for login information.