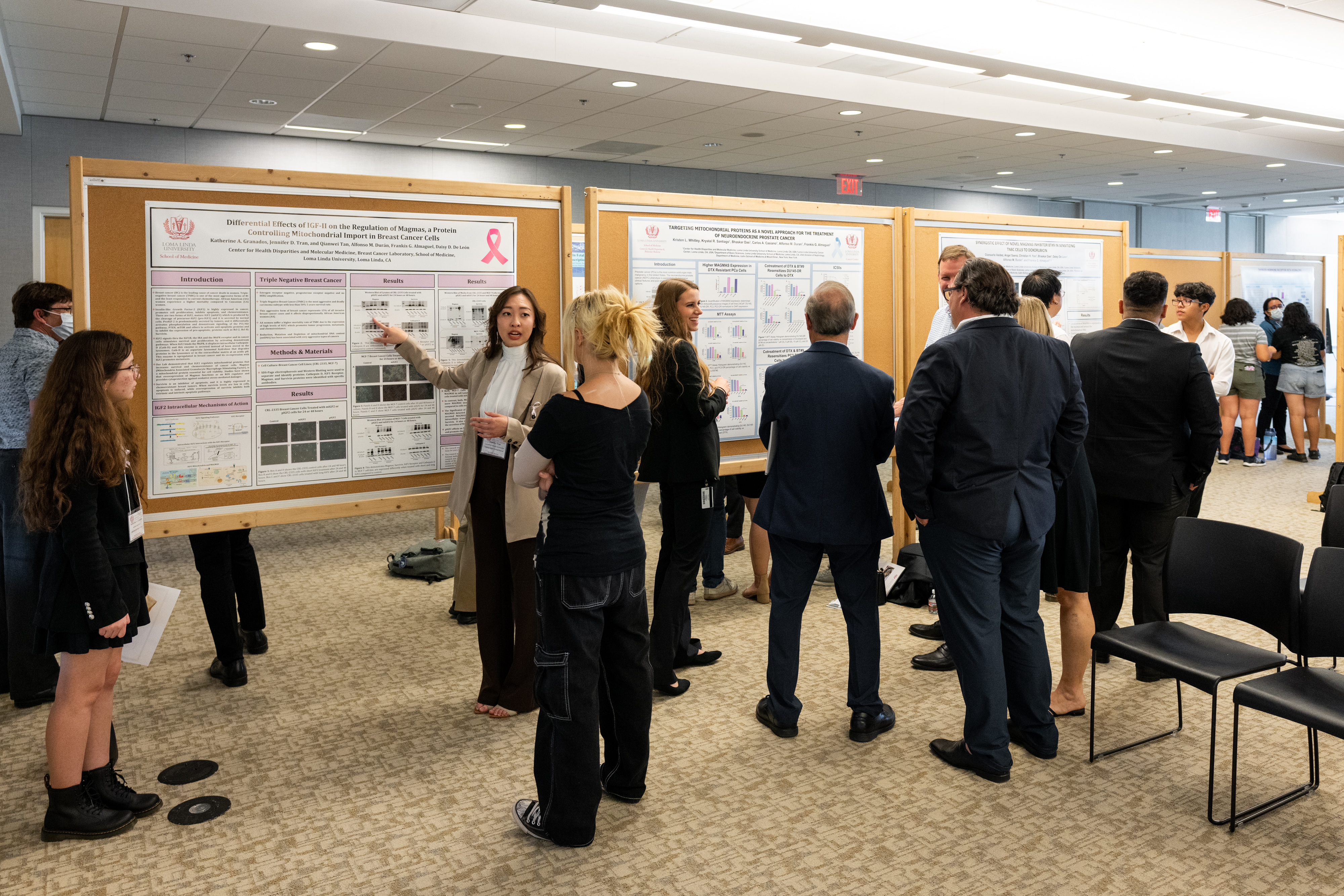 Each year, Loma Linda University Center for Health Disparities and Molecular Medicine hosts an annual Health Disparities Research Symposium on topics is biomedical medicine. 
Save the Date: August 2, 2023
Centennial Complex, fourth floor 
The central theme of our symposium is student development and training. The symposium showcases the outstanding biomedical research work of our doctoral and summer research fellows. The number and quality of the scientific presentations speaks highly of our students and the commitment of our faculty mentors. There is national consensus of the urgency to develop a competent scientific and medical workforce to address serious health needs affecting our communities, especially, disadvantaged communities disproportionately affected by preventable diseases. The Loma Linda University Center for Health Disparities and Molecular Medicine (LLU CHDMM) is a center of excellence committed to training a diverse biomedical workforce that is becoming instrumental in eliminating health disparities and developing healthier communities nationwide and globally.
The LLU CHDMM is a National Institutes of Health (NIH) designated Center of Excellence in health disparities and minority health. The CHDMM was established in 2005 by an award from the National Institute on Minority Health and Health Disparities, NIH (1 P20 MD006988). Our Center also hosts the Initiative for Maximizing Student Development (IMSD) program funded by an educational research training award by the National Institute of General Medical Sciences, NIH (2R25 GM060507). Integrating these programs has provided synergy to our research and educational goals at the LLU School of Medicine. Our center has four integrated cores:
Administration 
Research 
Research Training and Education 
Community Outreach and Partnership 
These core areas are key in achieving the Center's mission and implementing health and research initiatives.