Loma Linda University's Apprenticeship Bridge to College (ABC) Program has successfully supported hundreds of underprivileged high school students in the field of health sciences, introducing students to the principles of scientific research and study of health disparities.
Participants are taught more than just the fundamentals of biomedical research; they are also given solid career-building skills essential to success in any field, especially the biomedical and health sciences.
About 80% of former ABC program participants are completing their undergraduate degrees in scientific disciplines, almost four times the national rate shown for underrepresented minority students nationwide. The accomplishments of our ABC program graduates support our core belief that when given the opportunity, all students, independent of their socioeconomic or ethnic backgrounds, can be a success story.
Individual success stories of our past ABC program participants are numerous, including former high school participants who are now university professors, biomedical scientists, academic researchers, and physicians studying health disparities nationwide. Their examples underscore the value of the summer research program in helping motivated Inland Empire students transform their interest in science into productive careers in biomedical research, medicine, and related fields.
Read more about a couple of our past ABC program participants and how the summer research program helped prepare them for a bright future in health sciences research.

Gabriel Linares, a past ABC program student now working in a post-doctoral fellowship for the National Institutes of Health (NIH), a coveted role for the highly promising nationwide.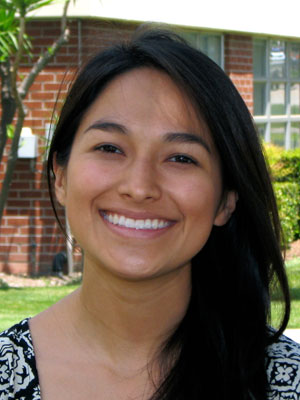 Shannalee Martinez, an ABC program participant first in 2004 and now a PhD student in the IMSD training program at the Loma Linda School of Medicine.