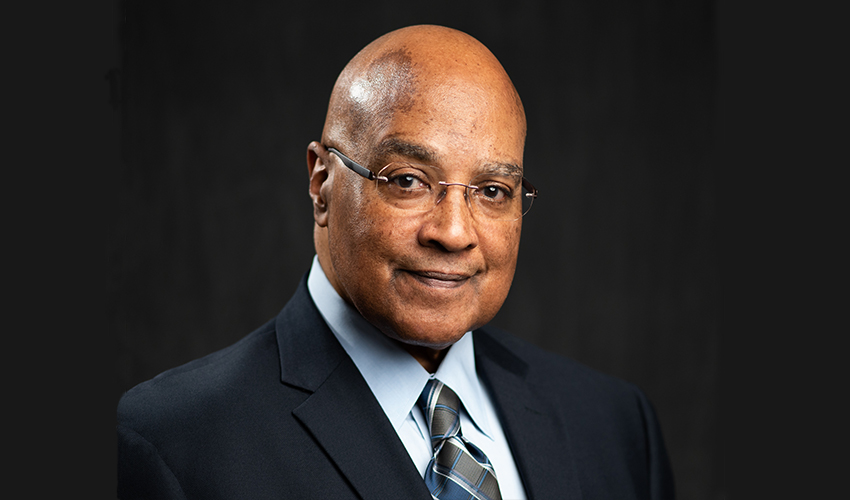 By Hillary Angel - February 25, 2021
More than 75 alumni, faculty, leadership and supporters gathered virtually for a special program to honor the Minority Introduction to the Health Sciences (MITHS) program on February 21. The virtual gala celebrated the past, present and future of MITHS where many stories were told, alumni reunited and hopes for the future of the program were affirmed.
 
Established by Leroy A. Reese, MD ('72) in 1999, the MITHS program has attracted over 350 Black Seventh-day Adventist high school students to the popular summer academic program held at Loma Linda University.
The virtual MITHS Gala featured special guests sharing their support including comments from Richard Hart, MD, DrPH ('70) president of Loma Linda University Health and Leslie Pollard, PhD, DMin, president of Oakwood University in Huntsville, AL. Both welcomed guests and discussed how MITHS is helping develop the next generation of healthcare professionals.
Pastor Carlton Byrd, senior pastor of the Oakwood University Church, shared his gospel with a theme of "MITHS is not a Myth," and preached about how MITHS continues to change lives. His daughter attended the MITHS summer program in 2018.
 
Olivia Francis-Boyle, PhD, president of the Black Alumni of Loma Linda (BALL), shared a video update about how BALL and MITHS have had a long-standing partnership and praised Reese for his continue advocacy and work for diversity.  
 
Many stories were shared by MITHS alumni. Carlin Williams, MD, who attended MITHS in 2001, expressed his appreciation for the program and was happy to reunite with his fellow alumni and mentors. Williams is the first MITHS alumni to have graduated from LLU School of Medicine in 2009 and is now a vascular surgeon at University of Virginia Health System. In addition, Jaysson Brooks, MD, 2002 MITHS alumni and 2011 LLU School of Medicine alumni, shared his gratitude for the MITHS program. Brooks is now an orthopeadic surgeon at University of Mississippi Medical Center.
 
As part of the program, Dean Tamara Thomas, MD ('87) announced a new scholarship named after Ruth J. Temple, the first African-American woman to graduate with an MD degree at Loma Linda University School of Medicine in 1918. Temple was a community health leader and advocated for public health. The Ruth Temple Diversity Scholarship will help underrepresented minority students attend medical school and provide professional development opportunities for current School of Medicine students.
 
A surprise during the MITHS gala was the announcement of an endowment named after MITHS founder, Dr. Leroy A. Reese to ensure the vision of MITHS has a lasting legacy and to support future programming opportunities for minorities interested in medicine.
 
Dedications were offered by Keith A. Morris, senior pastor of Kansas Avenue SDA Church, Lead Pastor Baron Sovory of Valley Fellowship SDA, and campus chaplain Dilys Brooks. The program concluded with a performance by John Stoddart, Grammy-nominated producer, songwriter and artist.
For more information about MITHS, visit medicine.llu.edu/miths.