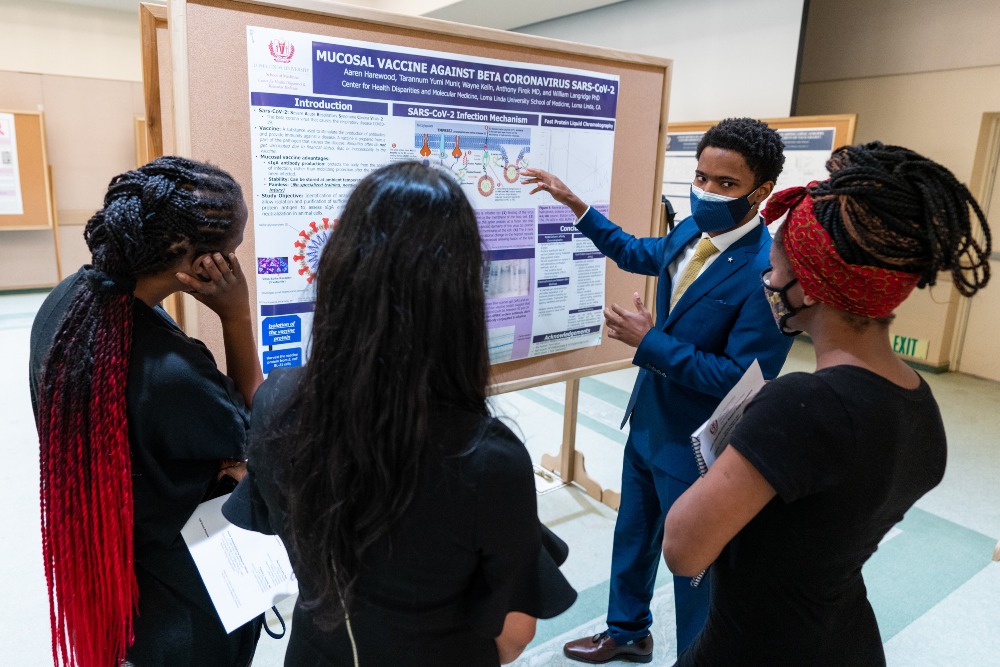 By Hillary Angel - August 18, 2021
More than 40 research projects were presented at the 2021 Health Disparities Summer Research Poster Presentation, hosted by Loma Linda University School of Medicine's Center for Health Disparities and Molecular Medicine (CHDMM). 
The research trainees were part of the ABC (high school), the UTP (undergraduate), MTP (Medicine) and IMSD (PhD) programs that have been engaged in basic, and translational biomedical research at the Department of Basic Sciences, the Lawrence D. Longo MD Center for Perinatal Biology, Department of Pathology and Human Anatomy, the School of Public Health, the Jerry L. Pettis VA Medical Center, and the CHDMM.
The students also participated in daily workshops and seminars on important research development and career development topics.