Zhang postdocs win $100,000 American Heart Association grants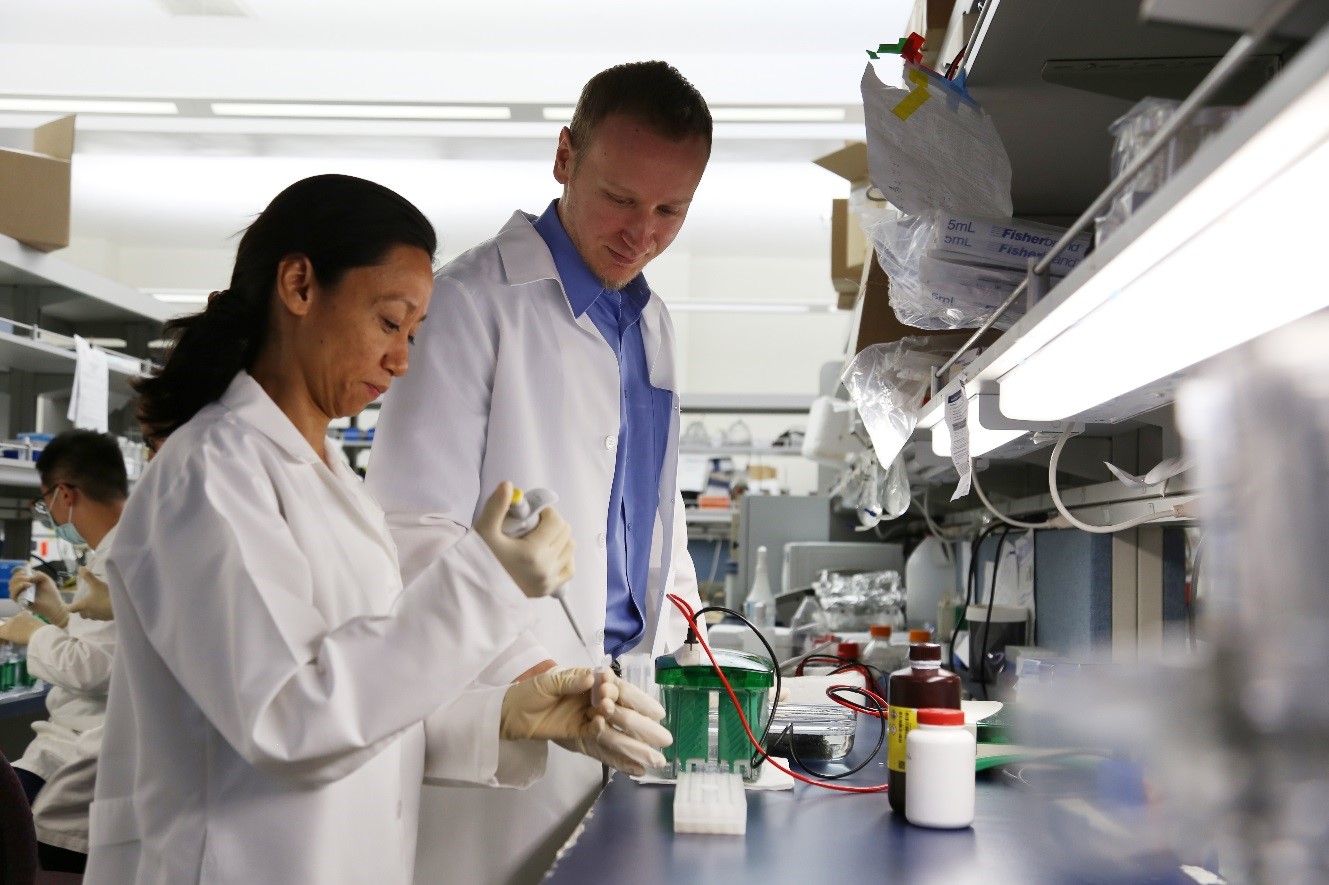 Two research fellows in John Zhang's, MD, PhD, laboratory recently won American Heart Association Postdoctoral Fellowship awards for nearly $100,000 over two years. Their research proposals were chosen from a field of more than 500 applicants.
Marcin Gamdzyk's, PhD, research proposal was among the top 0.14 percent of all applicants in 2018. His research is centered around the pathophysiology of neonatal Hypoxic Ischemic Encephalopathy – a brain damage condition caused by oxygen loss in infants. This type of injury often results in cerebral palsy, mental retardation and permanent neurological deficits. These consequences are mainly caused by death of neurons in the affected brain regions, as neurons are vulnerable to hypoxia. Gamdzyk identified that activation of PPAR-beta receptors have protective function, leading to inhibition of neuronal death and attenuation of brain damage in hypoxic-ischemic injury model. The funded project is focused on identifying novel mechanisms regulated by PPAR-beta receptor activation and in the future may help to develop successful treatments for Hypoxic Ischemic Encephalopathy in the clinic.
Prativa Sherchan, PhD, who completed her doctoral studies at Loma Linda University in 2016 and received the award in 2017, ranked in the top 6.9 percent of applicants. Sherchan is focused on studying the pathophysiological changes that occur in the brain tissue following neurosurgical injury. Surgical brain injury occurs due to inadvertent injury to surrounding brain tissue when performing neurosurgical procedures. This can aggravate post-operative complications such as brain edema, cell death and neuroinflammation that consequently lead to poor neurological outcomes. Sherchan identified that a novel protein, Slit2 and its receptor roundabout, has protective function following neurosurgical injury. Slit2 is endogenously expressed in the brain and enhancing the effects of Slit2 improved outcomes in a surgical brain injury model. Sherchan's research will provide new insights into therapeutic avenues to reduce neurosurgical complications.