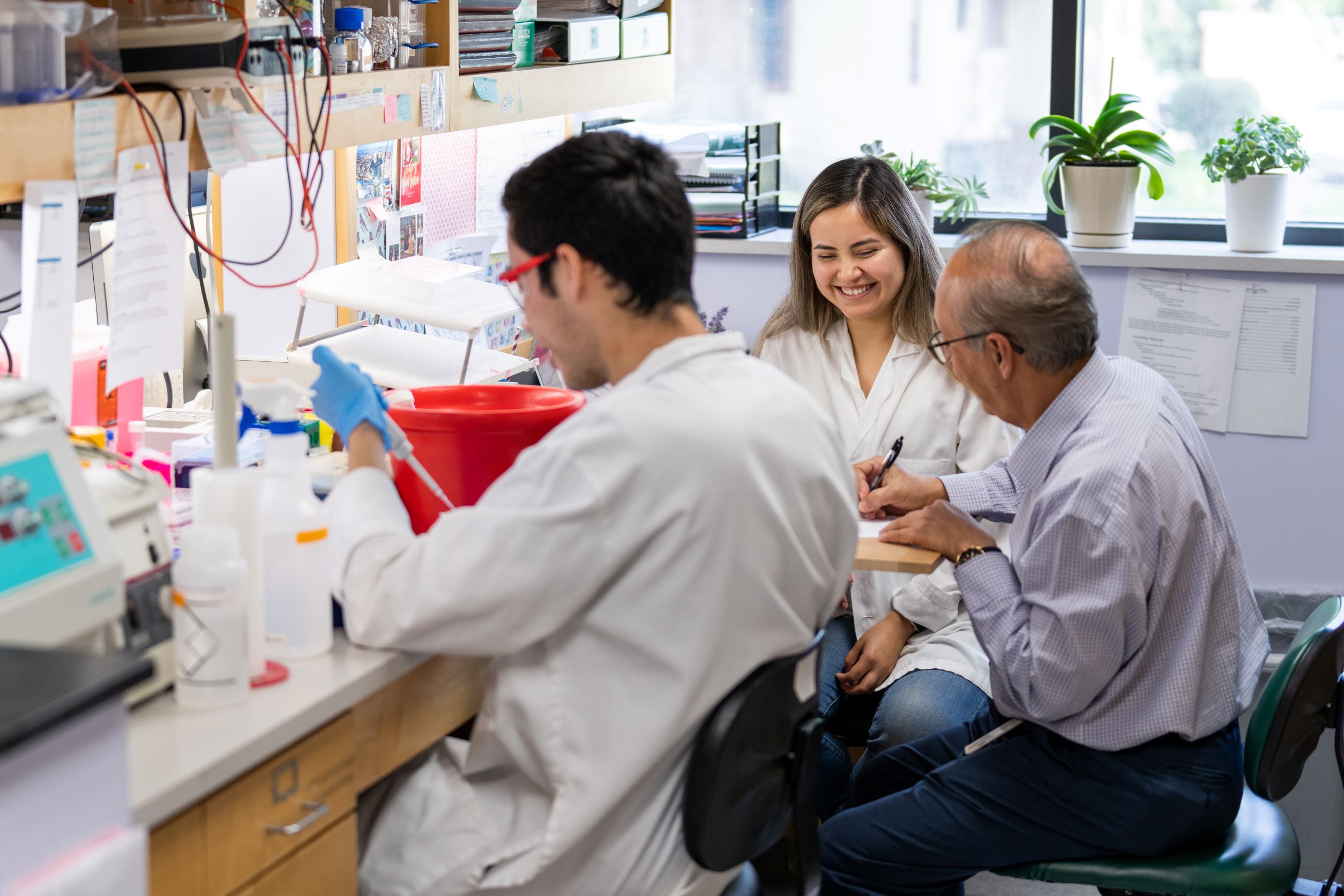 By Hillary Angel - July 29, 2021
Increasing diversity in the health sciences is a major goal at Loma Linda University Health. An example of this effort will be highlighted next week during the Health Disparities Summer Research Poster Presentations, hosted by Loma Linda University School of Medicine's Center for Health Disparities and Molecular Medicine (CHDMM).
The event will take place on Tuesday, Aug. 3, in the Wong Kerlee International Conference Center, from 2 p.m. to 4:30 p.m.
Students from diverse backgrounds who have been mentored by faculty affiliated with the CHDMM will offer scientific poster presentations on their investigations. Over 40 research projects will be highlighted.
These research trainees are part of the ABC (high school), the UTP (undergraduate), MTP (Medicine) and IMSD (PhD) programs that have been engaged in basic, and translational biomedical research at  the Department Basic Sciences, the Lawrence D. Longo MD Center for Perinatal Biology, Department of Pathology and Human Anatomy, the School of Public Health,  the Jerry L. Pettis VA Medical Center, and the CHDMM. 
Refreshments and snacks will be available throughout the afternoon.
For more information, e-mail chdmm@llu.edu.
The CHDMM  supports research on the contributors of health disparities and chronic diseases that disproportionately impact minority and medically underserved populations.  The CHDMM also offers several programs that provide students at different academic levels, from high school through graduate, with hands-on research experiences on diseases associated with health disparities.