2022 Invited Speakers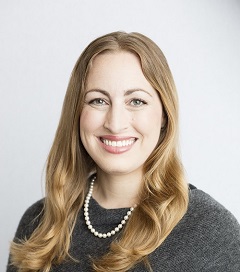 Michelle Monje-Deisseroth, MD, PhD is a Professor of Neurology and Neurological Sciences and a Howard Hughes Medical Institute Investigator at Stanford University. Her research program focuses at the intersection of neuroscience and brain cancer biology, with a particular focus on mechanisms and consequences of neuron-glial interactions in health, glial dysfunction in neurological disease and neuron-glial interactions in malignant glioma. Together with these basic studies, her research program has advanced preclinical studies of novel therapeutics for pediatric high-grade gliomas and cancer therapy-related cognitive impairment in order to translate new therapies to the clinic. The Monje Lab studies the molecular and cellular mechanisms of postnatal neurodevelopment. This includes microenvironmental influences on neural precursor cell fate choice in normal neurodevelopment and in disease states. Areas of emphasis include neuronal instruction of gliogenesis, cellular contributions to the neurogenic and gliogenic signaling microenvironment, molecular determinants of neural precursor cell fate, and the role of neural precursor cells in oncogenesis and repair mechanisms. As a practicing neurologist and neuro-oncologist, Dr Monje is particularly interested in the roles for neural precursor cell function and dysfunction in the origins of pediatric brain tumors and the consequences of cancer treatment.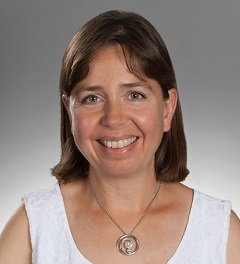 Paola Vermeer, PhD is a scientist at Sanford Research, South Dakota. She obtained her Ph.D. from Columbia University in New York City in 1998. She did a post-doctoral research fellowship at the Howard Hughes Medical Institute at the University of Iowa with Dr. Michael J. Welsh. The Vermeer Lab at Sanford focuses on defining mechanisms of metastasis and identifying novel targets for therapeutic intervention. Recent work from the Vermeer lab shows that tumors release small vesicles called exosomes that induce tumor innervation. Patients with densely innervated tumors suffer with increased rates of metastasis.
Madeleine Oudin, PhD is an Assistant Professor at Tufts University. Her graduate research focused on understanding the interplay between multiple signaling pathways in driving neuronal cell migration in response to growth factors during adult neurogenesis. Following the completion of her Ph.D. from King's College London, she completed postdoctoral studies in Professor Frank Gertler's lab at the Koch Institute for Integrative Cancer Research at MIT. There, she investigated the process of cancer metastasis to understand what tumor cells are likely to metastasize, what pathways render them highly invasive and sensitive to local guidance cues, and how the presence of highly metastatic cells.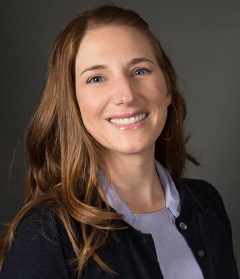 Brittany Hall, PhD is an Associate Professor at UT Southwestern Medical Center. She earned her graduate degree from Seattle Pacific University in 2014 and completed her postdoctoral fellowship at Harbor UCLA where she received extensive training in supervision and treatment modalities of CBT, DBT, CBASP, and ACT. She joined the UT Southwestern faculty in 2015. Dr. Hall serves as the Lead Adolescent Young Adult Psychologist for the Fort Worth Adolescent and Young Adult (AYA) Oncology Coalition and UT Southwestern Moncrief Cancer Institute. Among her many activities, she conducts research with the AYA population to design innovative psychosocial interventions. In addition, Dr. Hall co-founded the DBT Training Program with Dr. Hughes in 2016. She provides clinical supervision and research mentorship for undergraduate and doctoral students.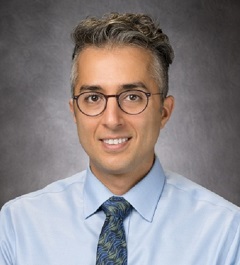 Moran Amit, MD, PhD is an Assistant Professor at MD Anderson Cancer Center. He a cancer biologist with research interests in the tumor microenvironment and tumor neurobiology. His research efforts have led to insights and advances in the understanding of the interactions between tumors and the nervous system, towards the goal of developing cancer therapies that target the nervous system. He is the principal investigator on an NIH R37 translational cancer biology grant and other peer-reviewed grants. His group is involved in several novel, ongoing clinical trials, including a trial of neoadjuvant immunotherapy in patients with non-melanoma skin cancer. Most recently, his preclinical studies have focused on developing and testing rational combinations of neuromodulating and immune checkpoint blockade therapies. These concepts are being moved into the clinic to improve treatment outcomes for our patients.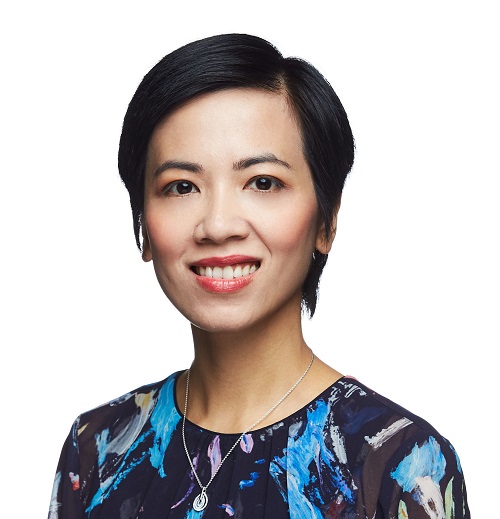 Chi T. Viet, MD, DDS, PhD is a surgeon scientist focused on head and neck cancer management. She is an Associate Professor at Loma Linda University. She earned her DDS and PhD from University of California, San Francisco, and her MD from New York University, where she completed her Oral and Maxillofacial Surgery residency. She then went on to complete fellowship training in Head and Neck Surgical Oncology and Microvascular Reconstructive Surgery in Portland, Oregon. As a head and neck oncologic surgeon her practice is devoted to the comprehensive surgical management of patients with head and neck benign and malignant pathology. She is also specialized in reconstruction of complex head and neck defects using microvascular free flaps. She is dedicated to improving disease outcome for her patients and restoring their form and function through reconstruction of the face, jaw and teeth after tumor ablation.Dr. Viet is a principal investigator of a translational research lab focused on head and neck carcinogenesis and the neurobiological basis of symptoms faced by head and neck cancer patients. Her goal is to develop biomarkers for early head and neck cancer detection, and to use patient-specific biomarkers to design effective treatments for head and neck cancer and cancer-induced pain. By using patient samples, in vitro and in vivo models, she has demonstrated that epigenetic alterations are a common event in head and neck carcinogenesis.
Contact Information
Johnny Figueroa
Phone: 909-558-4000 Ext. 81302
Email: jfigueroa@llu.edu
For Poster Presentation Information:
Olivia Francis-Boyle
Phone: 909-558-9473
Email: ofrancis@llu.edu
For Symposium Organization:
Maria Villarreal
Phone: 909-558-7464
Email: mvillarreal@llu.edu