KEYNOTE SPEAKER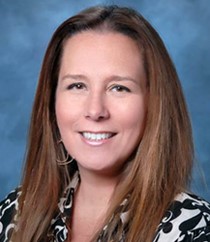 Margareta D. Pisarska, M.D., is Director of the Division of Reproductive Endocrinology and Infertility and Director of the Center for Fertility and Reproductive Medicine at Cedars-Sinai Medical Center.
Board certified in obstetrics and gynecology and reproductive endocrinology and infertility, Dr. Pisarska specializes in reproductive endocrinology and infertility. She is a member of the American College of Obstetricians and Gynecologists, American Society for Reproductive Medicine, Society of Reproductive Endocrinology and Infertility, Society for Gynecologic Investigation and Endocrine Society. Her areas of research interests involve oocyte development, infertility, abnormalities in reproductive endocrinology, fibroids and premature ovarian failure.
Dr. Pisarska has written numerous articles for peer-reviewed publications, including Endocrinology, Proceedings of the National Academy of Sciences, Lancet, Fertility and Sterility, Human Reproduction and Journal of Reproductive Medicine. She has also written book chapters for Clinical Obstetrics and Gynecology - Ectopic Pregnancy, Danforth's Obstetrics and Gynecology and OB/GYN Pearls of Wisdom Board Review Text. She serves as the editor of the American Society for Reproductive Medicine's ASRM News and is a medical editor for BabyCenter.com.
Dr. Pisarska earned her bachelor's degree at State University of New York (SUNY) at Stony Brook and her medical degree at Upstate Medical Center in New York. She completed an internship and a residency in obstetrics and gynecology at Lenox Hill Hospital in New York City and a fellowship in reproductive endocrinology and infertility at Baylor College of Medicine in Houston. She previously served at Stanford University as a National Institutes of Health (NIH)-sponsored Women's Reproductive Health Research Career Center Scholar.
MINI-SYMPOSIUM SPEAKERS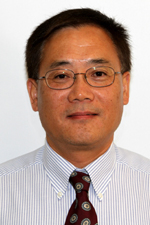 Dr. Lubo Zhang, is the Director of the Lawrence D. Longo Center for Perinatal Biology, here at Loma Linda University.  He has a broad background in maternal and developmental physiology with specific expertise in key research areas of molecular and epigenetic modulations of developmental plasticity in programming of health and disease. For the past 25 years, they have published extensively on the subject. Together with other investigators in the field studies have led to significant advances in the understanding of molecular mechanisms of maternal adaptation and fetal and neonatal development in response to hypoxia during gestation. They have published over 250 peer-reviewed publications in journals with high impact factors on the subjects for the past 25 years, and have developed the methods and techniques in cloning gene promoters and in investigating DNA methylation/demethylation and microRNAs as epigenetic mechanisms in regulating gene expression patterns in the brain, heart and vessels. The studies in his laboratory have been continuously funded by multiple NIH grants for more than 20 years. The research activities in his laboratory have been focusing on investigating the cellular and molecular mechanisms underlying the brain and heart development, as well as to investigate molecular and epigenetic mechanisms in developmental programming of perinatal hypoxic-ischemic brain injury and ischemic heart disease. They have been investigating epigenetic mechanisms of gene expression patterns and their functional impact in programming of "ischemic-sensitive" phenotype in the brain and heart. Currently they are investigating epigenetic mechanisms in the regulation of neuroinflammation and mitochondrial apoptosis pathways in hypoxia and ischemia induced white and gray matter injury in the neonatal brain.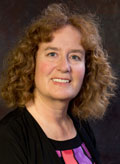 Dr. Penelope Duerksen-Hughes received her PhD in Biochemistry from Emory University in Atlanta in 1987. She worked in the laboratory of Dr. Keith Wilkinson, where for her doctoral dissertation project she isolated and characterized one of the first known deubiquitinylases. Following a post-doctoral fellowship in the laboratory of Dr. Linda Gooding, where she focused on learning how adenoviruses evaded and disabled the host immune system, she spent two years at the ATSDR (Agency for Toxic Substances and Disease Registry). She then accepted an appointment as an Assistant Professor at Georgia State University, where she was promoted to Associate Professor and received tenure in 2000. Dr. Duerksen-Hughes then transitioned to Loma Linda University, where she set up a laboratory focused on understanding how the human papillomavirus evades the host immune system and causes cancer. Her current efforts are focused on finding better ways to prevent and treat this disease. More recently, Dr. Duerksen-Hughes has become intrigued with the possibility that it may now be possible to understand the molecular basis of health and disease more clearly than ever before, and has partnered with other researchers in the Schools of Medicine and Public Health to define the genes, epigenetic patterns and transcriptomic profiles that are associated with healthy longevity. In addition to her scientific work, Dr. Duerksen-Hughes serves as the Associate Dean for Basic Science and Translational Research within the School of Medicine at Loma Linda University.

Dr. Kerby Oberg's research investigate the regulatory mechanisms that drive pattern formation in normal limb development and are targets of disruption for human congenital upper limb malformations.  He is also interested in applying our understanding of the normal developmental processes to stem cell maturation and tissue regeneration.  His current projects examine Lmx1b, a transcription factor involved in dorsal-ventral limb patterning, and Lhx2, a transcription-associated factor that coordinates patterned development through a positive feedback loop that links several organizing centers.   Dr. Oberg is a pediatric pathologist with a clinical practice that focuses on congenital anomalies, he has recognized clinical expertise in limb dysmorphology.  He is known for a classification scheme integrating embryonic development and congenital upper limb anomalies.  The Oberg, Manske, Tonkin (OMT) classification was a collaborative effort between pathologists, hand surgeons, geneticists, and developmental biologists.  The OMT classification was adopted in 2014 by the International Federation of Societies for Surgery of the Hand (IFSSH), the international umbrella organization for hand surgery societies including the American Society for Surgery of the Hand and the American Association for Hand Surgery.  It has also been included in the preeminent textbooks written for orthopedic and plastic hand surgeons. 
Contact Information
Christopher G. Wilson
Phone: 909-651-5895
Fax: 909-558-4029
Email: cgwilson@llu.edu
For Poster Presentation Information:
Kylie Watts, PhD
Phone: 909-558-1000 Ext. 83394
Fax: 909-558-4035
Email: kwatts@llu.edu
For Symposium Organization:
Maria Villarreal
Phone: 909-558-7464
Fax:909-558-0119
Email: mvillarreal@llu.edu
Jacqueline Brower
Phone: 909-558-4480
Fax: 909-558-4035
Email: jbrower@llu.edu