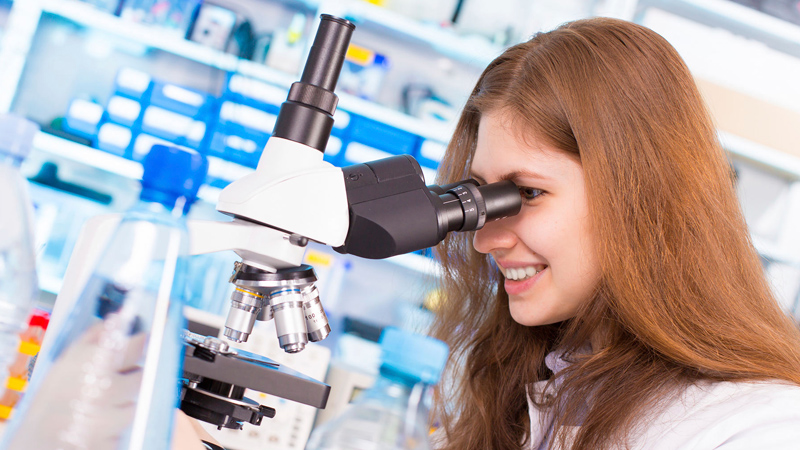 The Division of Microbiology and Molecular Genetics is established to study those life forms that are too small to be seen with the naked eye. With the heightened awareness and reality of bioterrorism, the AIDS epidemic, emerging infections and the dramatic increase in multiple drug resistant microorganisms is indicative that microbial associated infectious diseases will continue to be a significant public health problem for the future. Microbiology is an exciting and dynamic area of the Biomedical Sciences that underpins much of the molecular biology and medical developments that are revolutionizing our lives. Graduate students working with Microbiology and Molecular Genetics faculty will learn the information and tools needed to succeed as independent lifelong learners and investigators.
 The objectives of the Division are to:
develop an understanding of the molecular structure and basic processes of microbial life that will be at the forefront of research aimed at probing the nature of life

create a Christian atmosphere conducive to original independent investigation

prepare scientists/scholars to conduct the world's research and development

develop competent faculty/professionals for our colleges and universities and other careers in the biomedical sciences

exhibit professional behaviors expected of biomedical scientist at Loma Linda University, School of Medicine: honesty, integrity, compassion, reliability, responsibility, accountability, professional demeanor and appearance.